Color Trends for 2019
New Neutrals that Aren't Grey and White
If this past High Point Market was any indication, it looks like we're moving on from grey everything. Camel, blush, and browns were everywhere and we love the way we're starting to see designers instate the new neutrals. The Pantone Color Institute boldly named "Living Coral" their Color of the Year furthering our prediction that pinks and sandy shades will be popular in the upcoming year.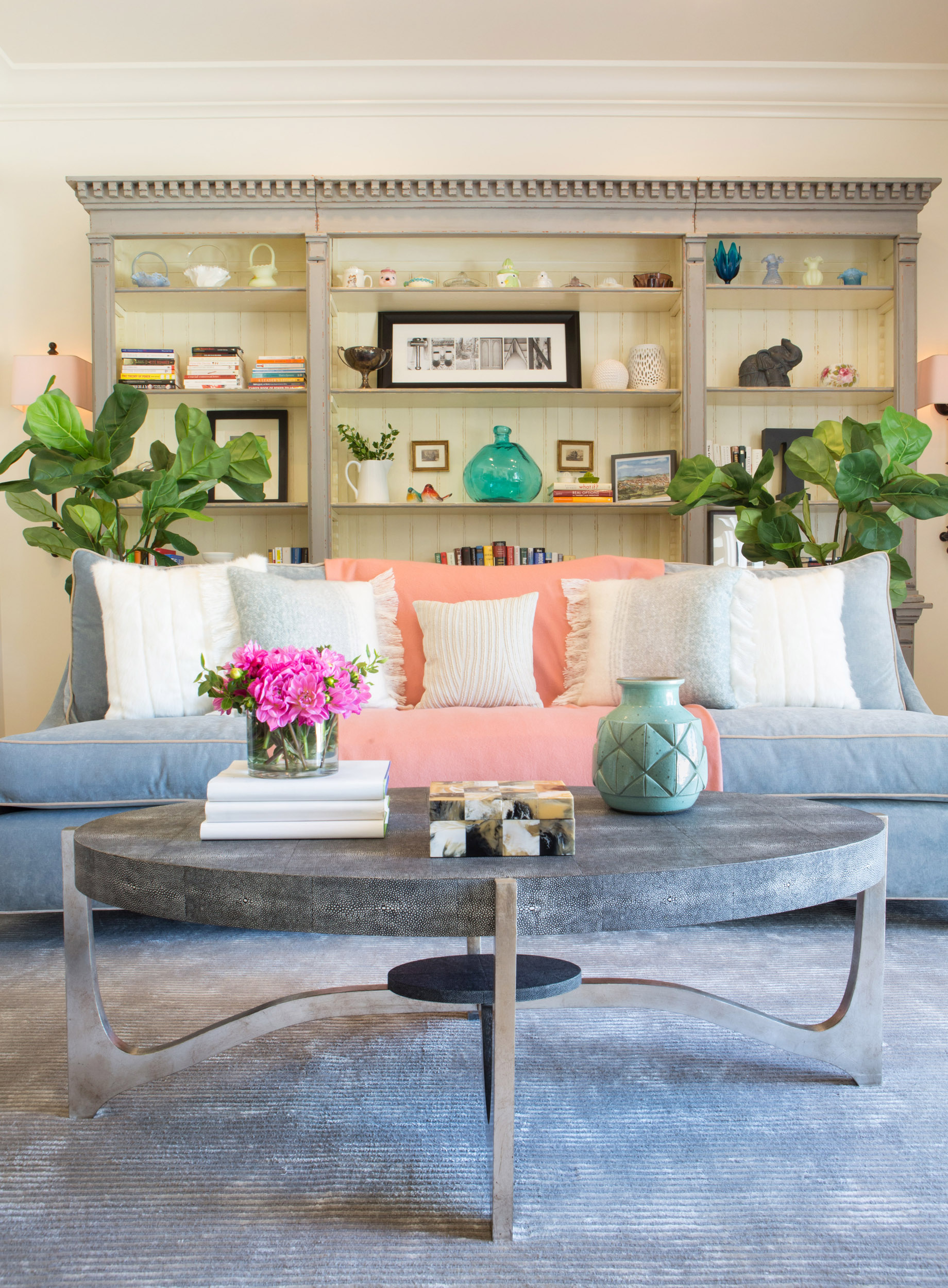 Learn more about The Pantone Color Institute and how the color of the year is selected here.
---
Jewel Tones in Unexpected Places
Anothing common color trend is that of jewel tones as neutrals, or rather, as a room's primary color. Many homeowners are opting for teal, emerald, or similar shades for their kitchen cabinetry which completely alters the look and feel of the kitchen. Navy and green velvet couches were also extremely popular this past High Point Market. They are, of course, Instagram ready. Expect to see these popping up in loungey, hot spots like your local coffee shop or in your hip friend's Silverlake condo.
Grey Isn't Totally Gone…
Now, I know we're talking about how grey is trending downward, but it's not disappearing entirely. No, it's just being used differently. Benjamin Moore did name Metropolitan AF-690 their color of the year, after all. It's a soothing blueish-grey exuding "glamour, beauty, and balance." Expect to see greys utilized as a secondary color in a space, complimenting something poppier. In particular, kitchens with full wooden walls and flooring, may have a grey trim or accent wall. Which brings us to our next trend to watch out for…
---
Statement Wall Trends
Full-Patterned Walls
You'll likely see a lot more statement tile walls and wallpaper this upcoming year. As we already mentioned we're seeing a resurgence in traditional and detailed interiors and with that comes — you guessed it — a lot more wallpaper!
Getting Creative with Tile
When it comes to tile, people are getting more experimental as well: From bold patterned walls, especially Moroccan tiles, to creative twists on old classics like turning a subway tile to create a herringbone pattern.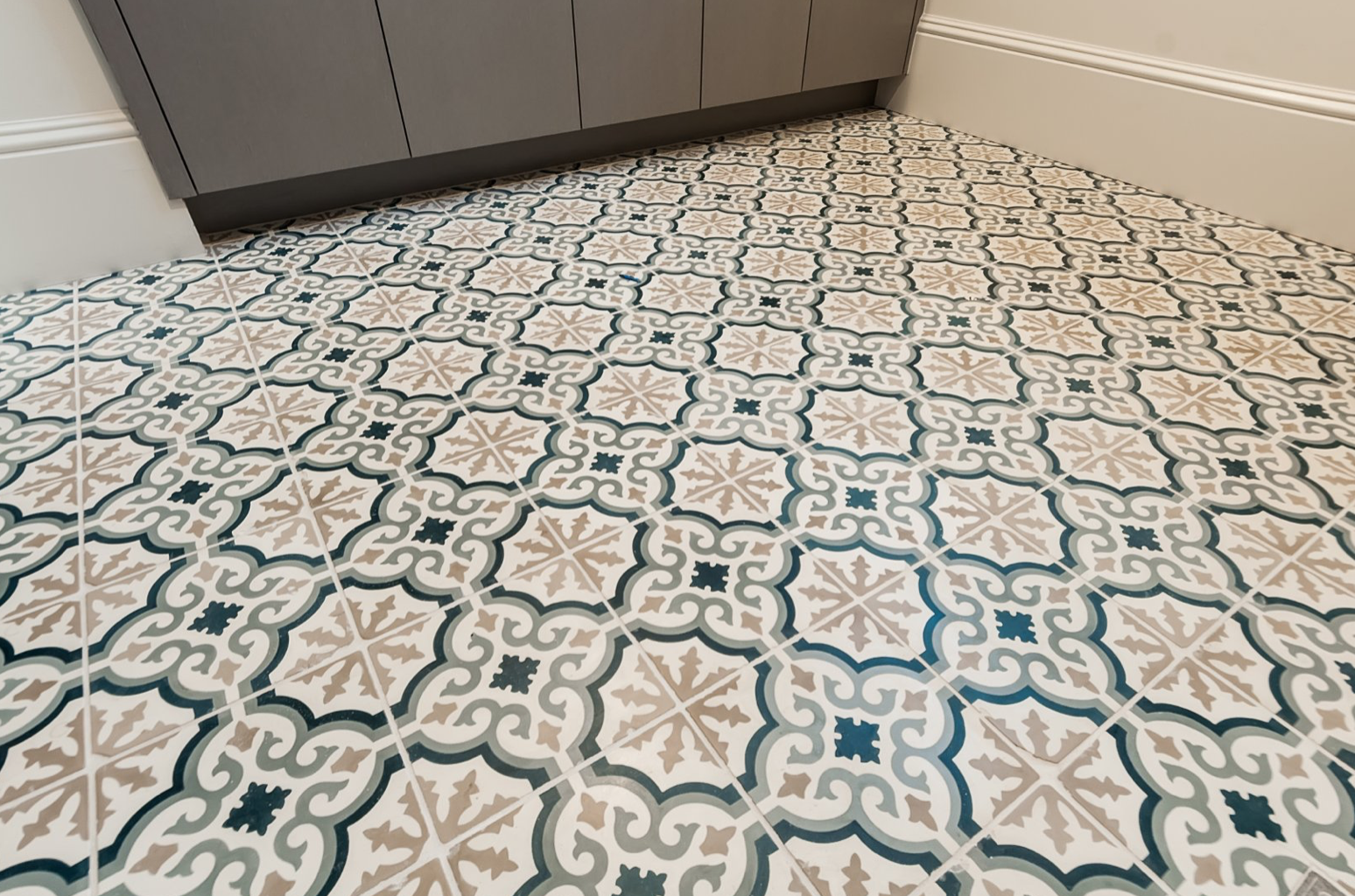 Curvy Geometric Shapes
More common than both of these right now, however; is the popularity of circular, curvy, geometric shapes. We gave this a category all its own from tile, because we're also seeing these shapes emerge in lighting, casegoods, and in sofas and chairs.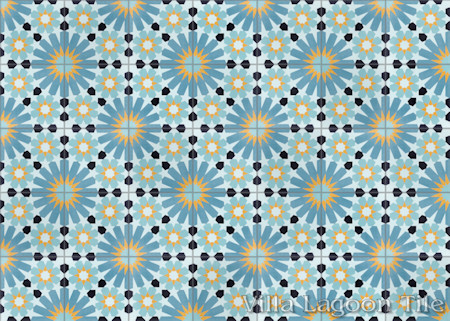 Prioritizing Architectural Details
In addition to window walls, homeowners are prioritizing architectural elements like built-ins, crown moulding, chair railing, statement lighting. Some window, flooring, and wall options support an aesthetic theme that relies greatly on built-in architectural details more than themed home decor or other textiles. Let's explain a few examples:
Modern Farmhouses
A great example of this is the modern farmhouse that has increased in popularity in the last 10 years. When you think of the modern farmhouse, you think first of the shiplap walls and perhaps the black frame windows against the stark white room.
Modern Rustic Interiors
Another example is the modern rustic interiors which prioritize wood on wood: Wood flooring, wooden walls, and natural wood vanities or kitchen cabinets.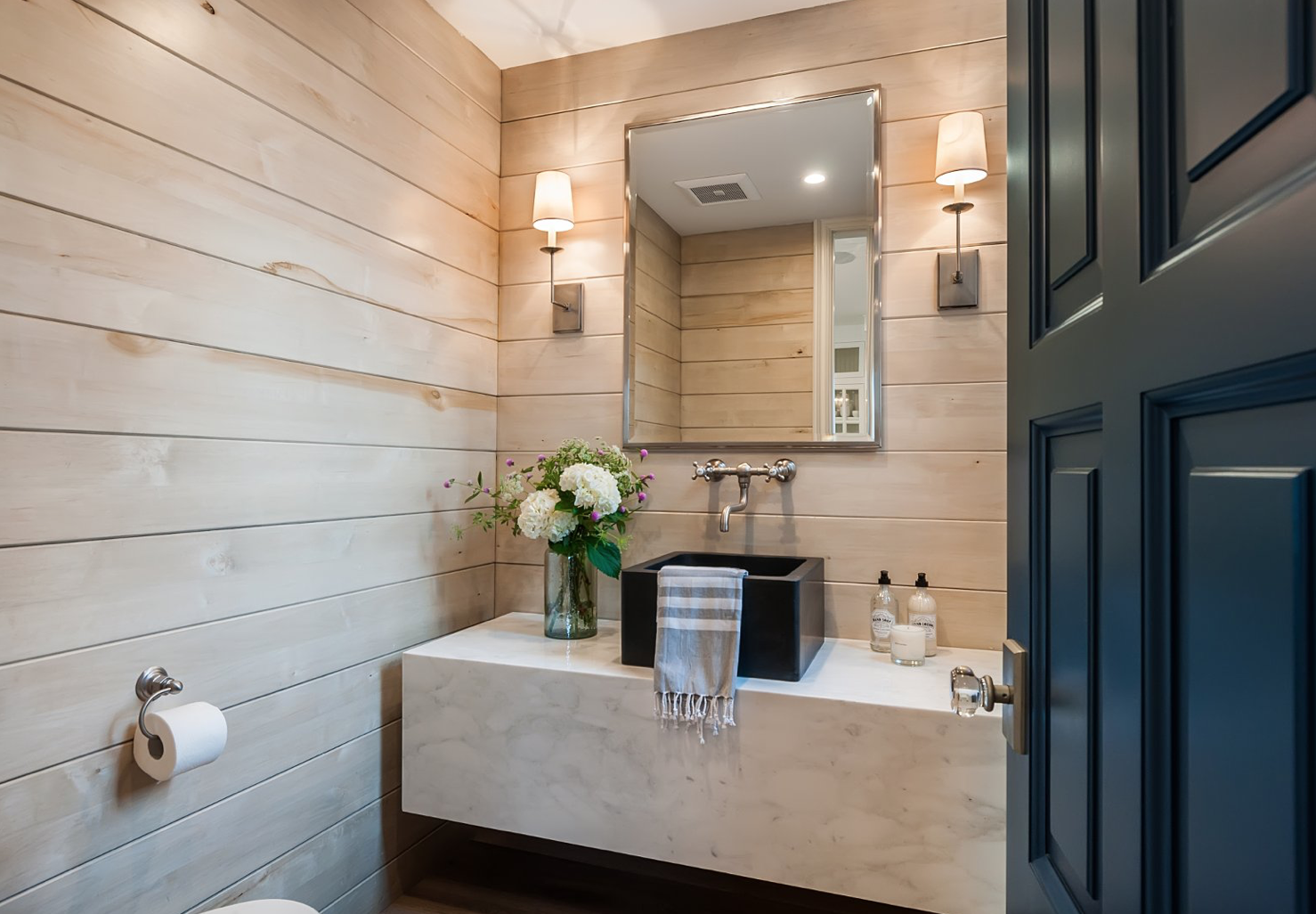 Indoor Outdoor Rooms
From outdoor living, dining, rooms, and kitchens, to full window walls, it looks like indoor outdoor schemes are trending upward.
Another reason for indoor outdoor rooms' increased popularity is homeowners favoring naturalistic materials and aesthetics and what better way to bring some of that into your home than to open your home to the great outdoors!
Walls of Windows
We're seeing an increase in walls of windows partially as an aesthetic response to increased efficiency and technology. Because cabinet design has vastly improved in recent years, many homeowners are opting to remove full rows of cabinets in favor of window walls or a door wall that completely opens to the outdoor. This is a great idea for those who like to entertain in their backyards!
---
Bathroom Trends
Destination: Home Spa
The wall of windows can also make a great addition to a bathroom. We did that for a client in the Hollywood Hills, opening up this master bathroom to the spectacular views. Making the shower a destination all its own.
Keeping the Bathtub
There is also a new ease with home bathroom design: There has been much debate on whether to keep the bathtub or replace it with a larger shower and and the answer really isn't simple. It all depends. We've written about designing an air bnb, vacation rental property, and how it's probably a better idea to do without the bathtub. In this space we also prioritized easy maintenance and easy to reach shower controls.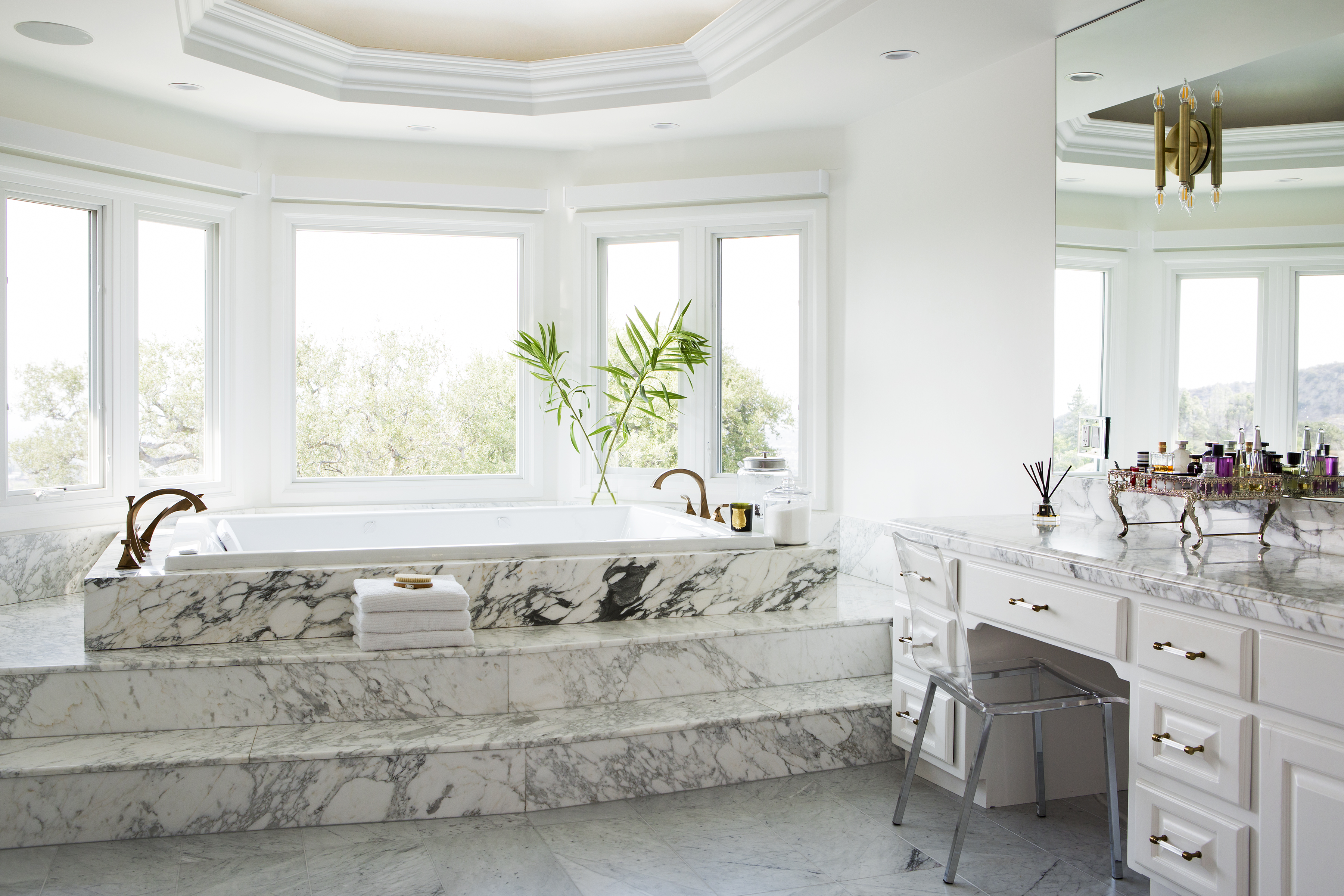 But if you really like taking baths at home then keep it and enjoy it! For this home in Bel Air, we kept the original giant bathtub and designed around it, replacing the floor, hardware, and updating the lighting.