Happy Independence Day! This weekend, we wanted to take some time to celebrate some of our favorite furnishings and home decor Made in America.
Why We Shop Locally
Sourcing locally is something we do all year round because it's great for the economy and it's great for the environment. Another element of sustainable design we like to keep in mind is how ethical the working conditions are for those making our beautiful home decor and furniture. When you source furniture made in the USA, you can be pretty sure the working conditions are A-ok! That's something to celebrate.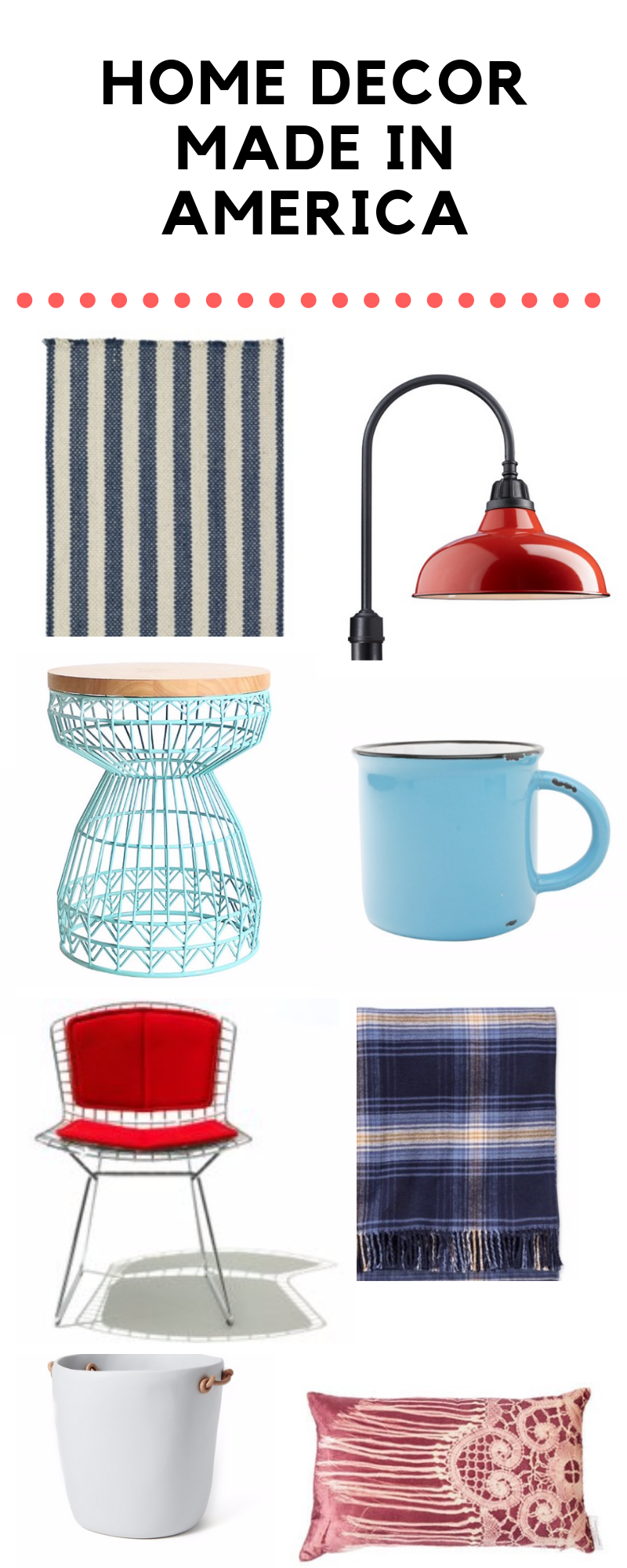 ---
Shop Our Favorite Furniture & Home Decor Made in America:
From Pendelton to Simon Pearce, Rejuvination to Aviva Stanoff – these are our favorites in furnishings and home decor, featured in red white and blue!
What Does Made in America Actually Mean?
What does it mean to be made in America? In an increasingly global marketplace, that actually becomes more difficult to define. The raw materials used to manufacture products may come from overseas or only exist overseas.So a better question to ask is to what degree is a product 'made in America?' And recognize that it might just mean manufacturing is done in America. The Federal Trade Commission does regulate what products can put on 'Made in America' stickers on them, so keep an eye out for that. And certain heritage brands, local boutiques, or online marketplaces like Etsy are going to be hyper-focused on selling products made of materials sourced right here in the states. In any case, these are simply guidelines to be aware of, especially if shopping locally is important to you. But of course, they aren't hard and fast rules. (There is no grade given out for the 'most-American' home!)