Ahh…Summer Landscaping: everyone appreciates a bucolic landscape when they see one, but it's often an overlooked aspect when designing a home. Rather than treating landscape architecture as an afterthought, you want your landscape to live in harmony with the architecture of the home by creating a nice flow throughout the yard or garden. Because our firm is predominantly working on Southern California residences and commercial spaces, naturally lending themselves to indoor-outdoor lifestyles, Summer landscaping is always on our minds. Read on for 7 ways to think differently about your Summer landscaping:

1. How is the Space Being Used?
Just like designing the inside of a home, determining the primary use of the space will help guide all of the design choices. So consider how you are going to use the space. A place for kids to play? Pets that need a secured area to run around? A space for entertainment? A more intimate space? Privacy? Sun vs. Shade?
2. Start with a Focal Point
Your focal point(s) which can be anything from a large statue to a small bench or gate. From there, work outwards: consider your walk ways. These paths can be a fun place to play with materials and curves.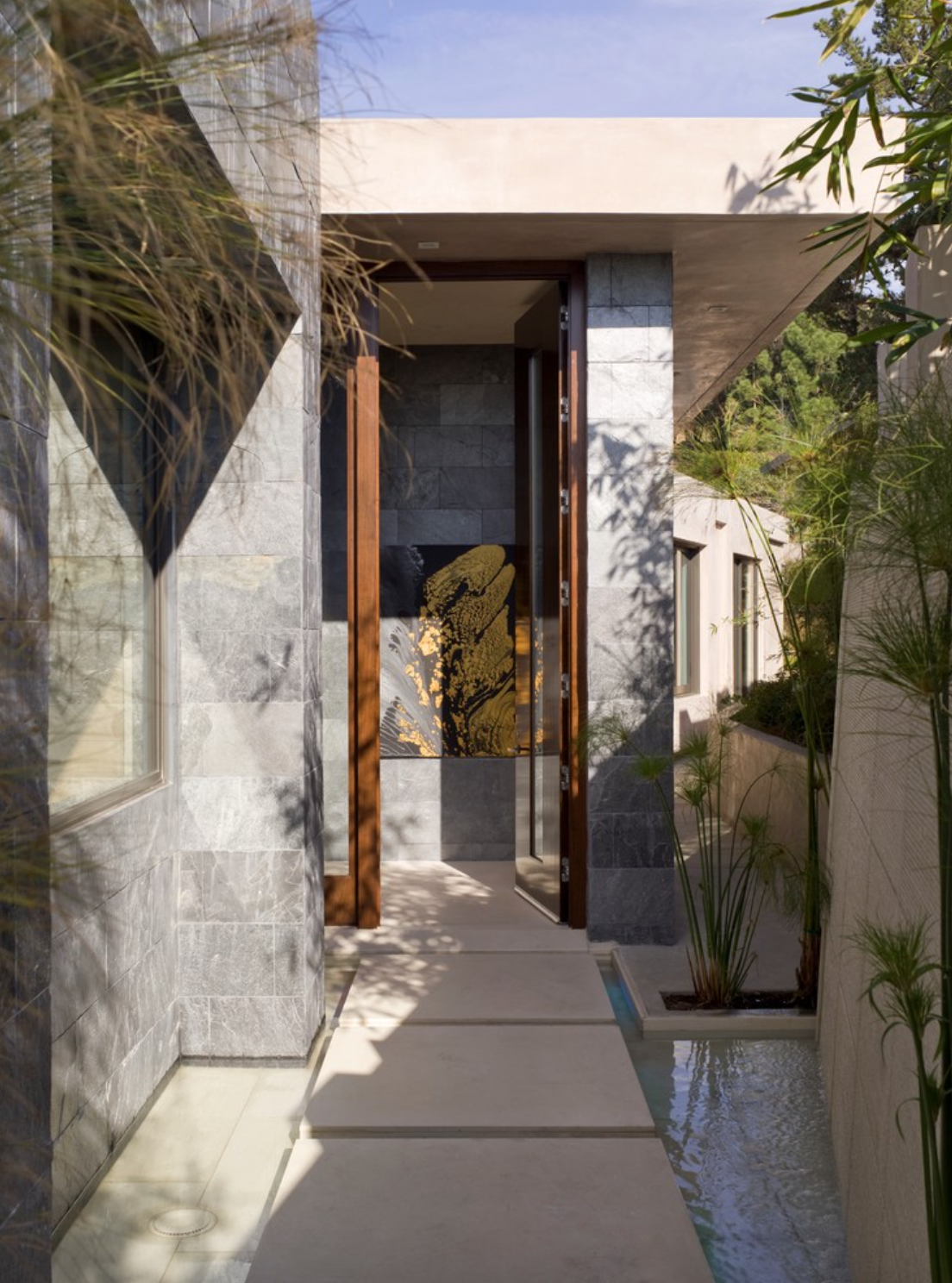 3. Take Your Time
Don't rush the process. Rushing through landscaping leads to sloppy mistakes, a hodgepodge look, and dead plants. It is better to divide and conquer and do little bits at a time to create a pulled together look. This will allow you to focus on the intimate spaces and create something you really love that works with the environment.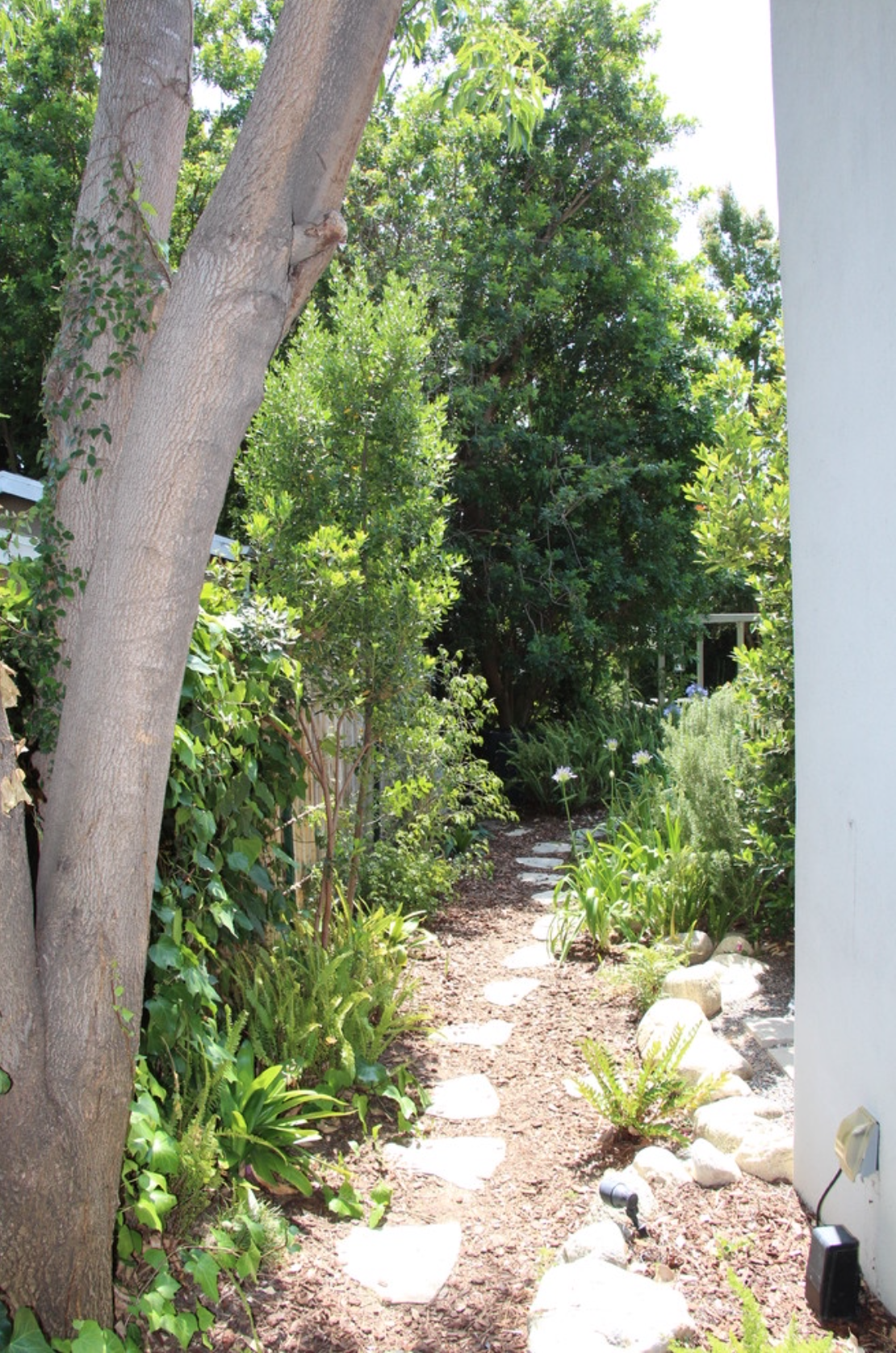 4. Listen to Mother Nature
Consider your environment first and know what mother nature will allow you to do. You don't want to plant a bunch of beautiful shrubs, only to find out later that they won't survive the climate. Be sure to do lots of research based upon the environment you live in ahead of time!
5. Be Strategic
Strategically place plants to provide shade in some areas of the yard or the house to reduce energy use in the hot summer months, provide privacy from neighbors, and hide ugly things like AC units and deck support systems. Make the most out of what you choose! Consider things that will serve multiple functions (like a tree to provide shade, serve as a backdrop for something, and grows fruit!) Divide the yard up into spaces (in planning and incorporate that into the setup with hedges or pathways) to create more interest and intimacy.
6. Add Visual Interest
For smaller houses: consider tall trees to draw your eye up. Plant bolder colored plants closer up and lighter/ pastel colors farther away to give a sense of depth. And play with scale! It adds more interest to the eye. Repeat elements (color, texture, shape, etc) throughout the yard to create cohesion. This can be done with flowers, plants, and non-plant materials such as the materials of the patio or deck. Which reminds us…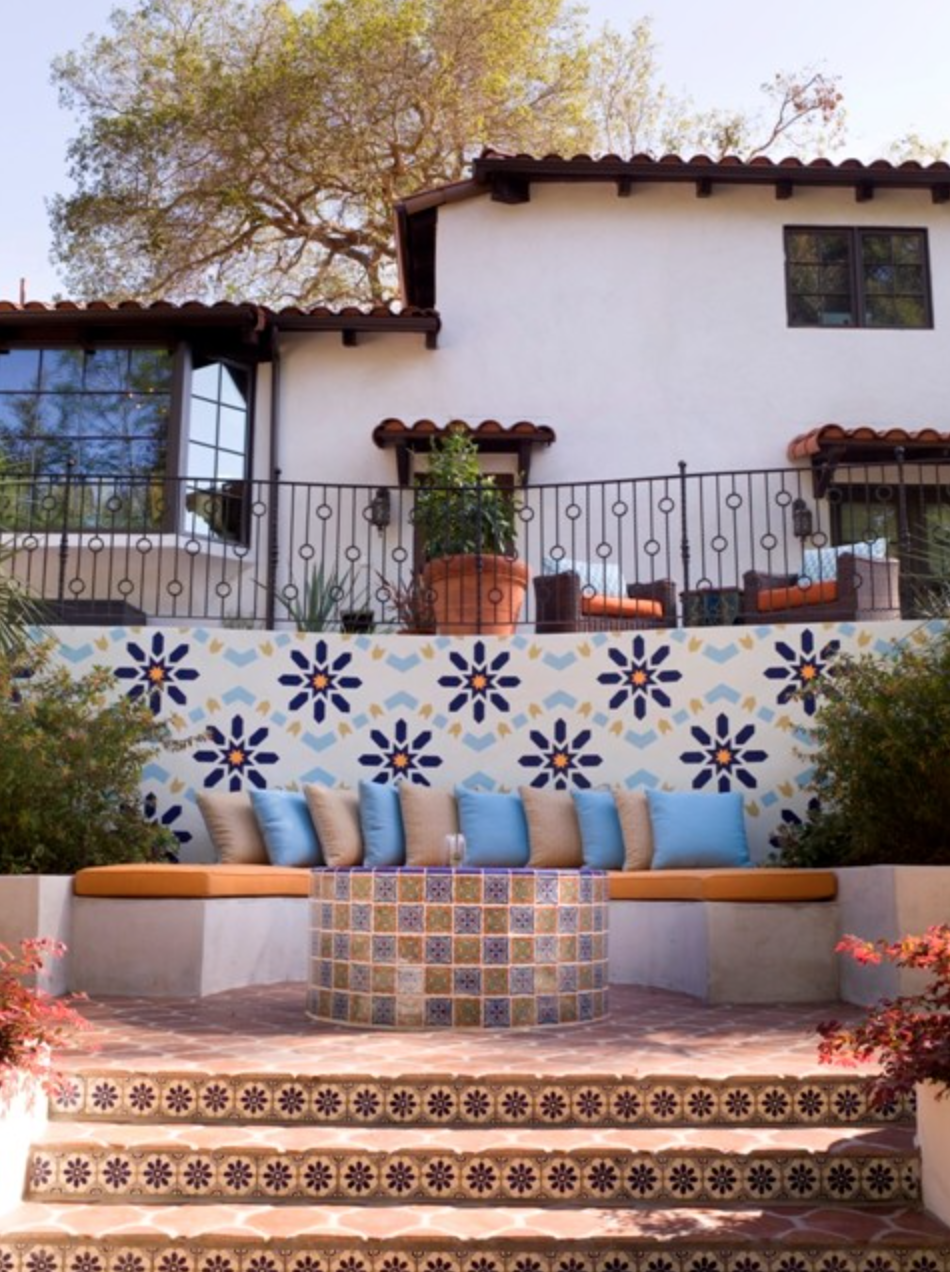 7. Don't Forget About the Non-Plants!
Most people get carried away with plants when they think of landscaping and forget about non plant materials such as decks, patios, pots, etc. These can make a huge impact. Incorporating lighting so you can enjoy your space at night is also incredibly important as well! Do just enough to guide through the yard/garden and keep with the ambiance. Solar power lights to line walk ways are a great way to do this. And string lights add charm to your gathering spaces.
If you're more of an inside person, maybe an indoor garden is more your speed: Check out our partners at Lori Dennis Inc's comprehensive guide to Indoor Plants–find out which are the most low-maintenance and the benefits of each here.