When it comes to optimizing storage in your home, take an 'everything has it's place' approach. Before you begin your container store shopping spree or start working with your designer or builder to design built-in storage, you need to take a long, hard look at all of you belongings and organize, throw away, or donate as much as possible.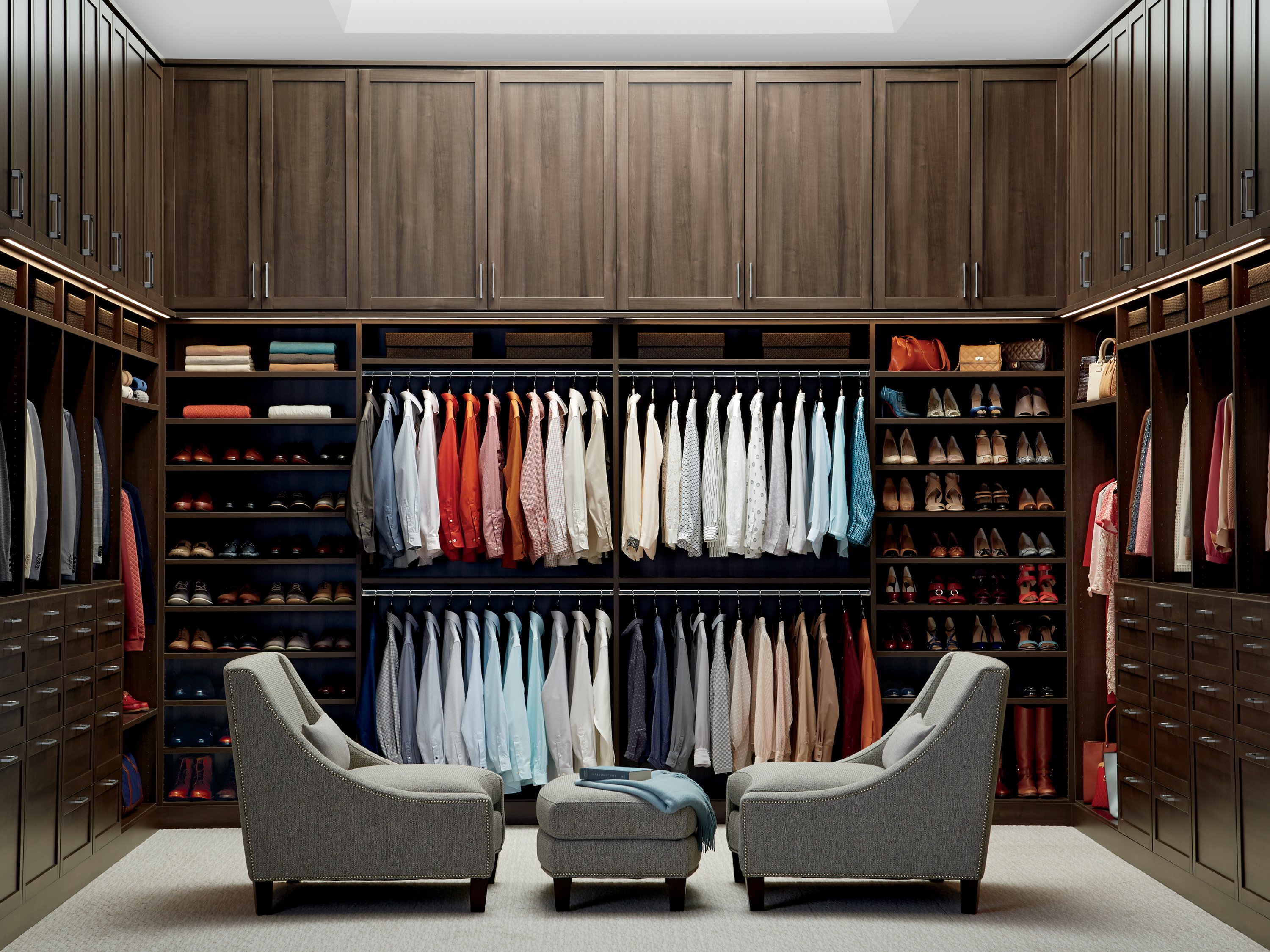 Save 30% off ANY single item during Black Friday Weekend at The Container Store. But hurry! Offer ends Sunday.
Once you're ready, whether you're designing a walk-in closet or remodeling an entire kitchen, you'll want to work with a designer or builder for the best built-in storage solutions that fit everything comfortably and are easily cleaned and maintained. Here are some ways to think about each space in your home to optimize your storage options:
Storage Tips for Walk In Closets
In your closets, include a variety of storage types for maximum functionality, avoid dust collectors, and consider including some clear-front storage for smaller items like purses, shoes, and other accessories. Don't think of storage containers as an afterthought, they should be as much a part of the design as your built-in's. And avoid thinking about trying to pack as many items as possible in: Though it may cut into your square footage, customize your space by prioritizing the items you use and wear most often, make them most accessible. This can be difficult to do, in the planning stages of your closet, but you will ultimately be much more satisfied by the final result.
Kitchen & Pantry
Much like designing closets, one mistake people often make in building a pantry is installing too deep of shelving. These are both spaces in which more is not necessarily more. You want to avoid having food stuck at the back, out of reach, going stale. A pantry is another great place to include some plastic or glass front storage containers so everything is easily identified. A new trend in kitchen, and specifically pantry design, is allotting storage space for small countertop appliance to be stored out of sight.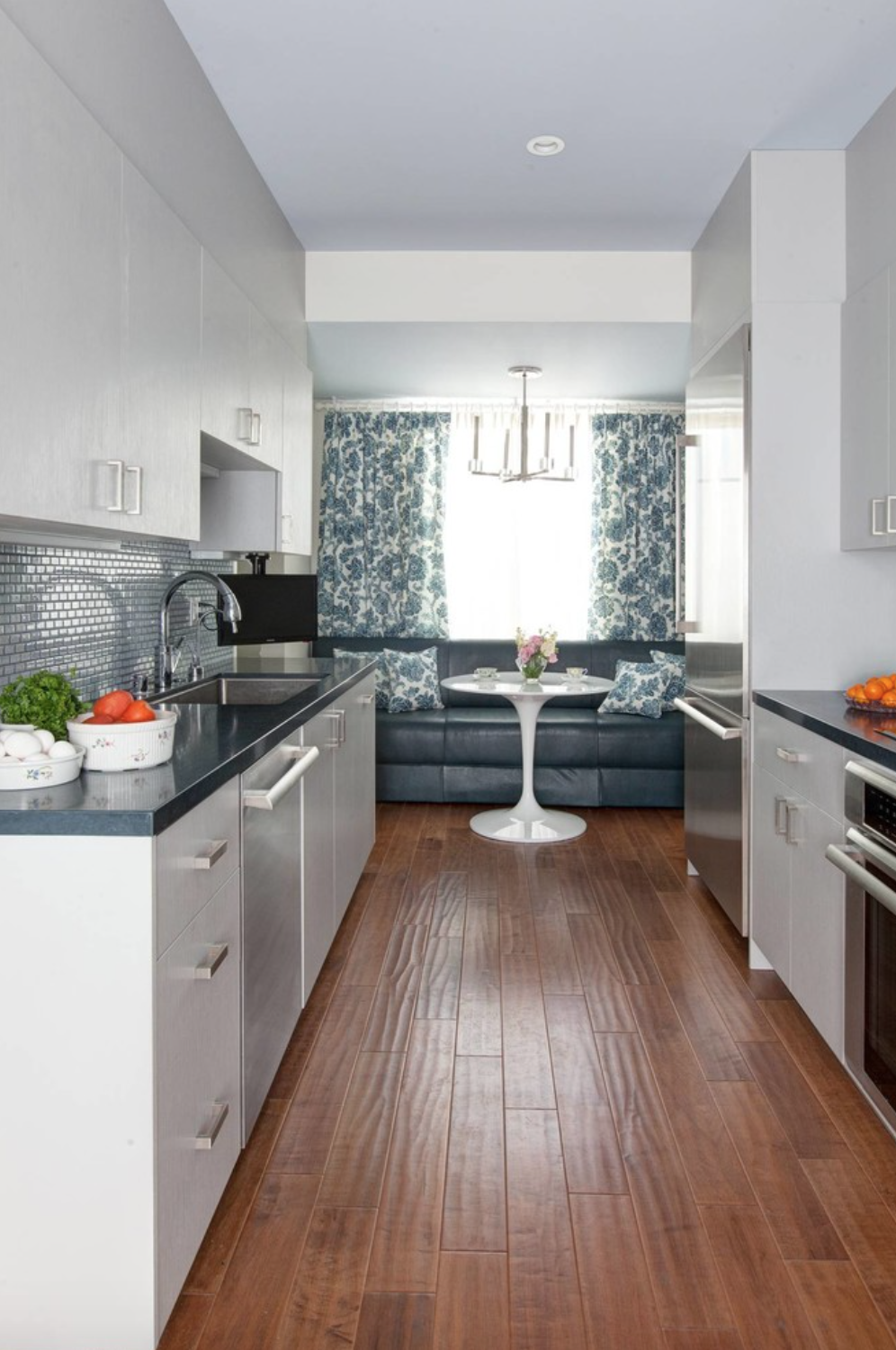 Mud & Laundry Rooms
Mud and laundry rooms are transitional spaces: indoor to outdoor, dirty to clean, and they involve a lot of foot traffic for being such small spaces. Consider how easily cleaned any materials are: You'll want to avoid tiles that stain or containers that collect a lot of dust. Since these rooms are generally smaller than other spaces in your house, consider ways to utilize the vertical wall space, first, before moving onto storage that will take up square footage. Consider the flow of these spaces as well: Baskets and containers on wheels are particularly useful in these spaces since there is a lot of movement throughout.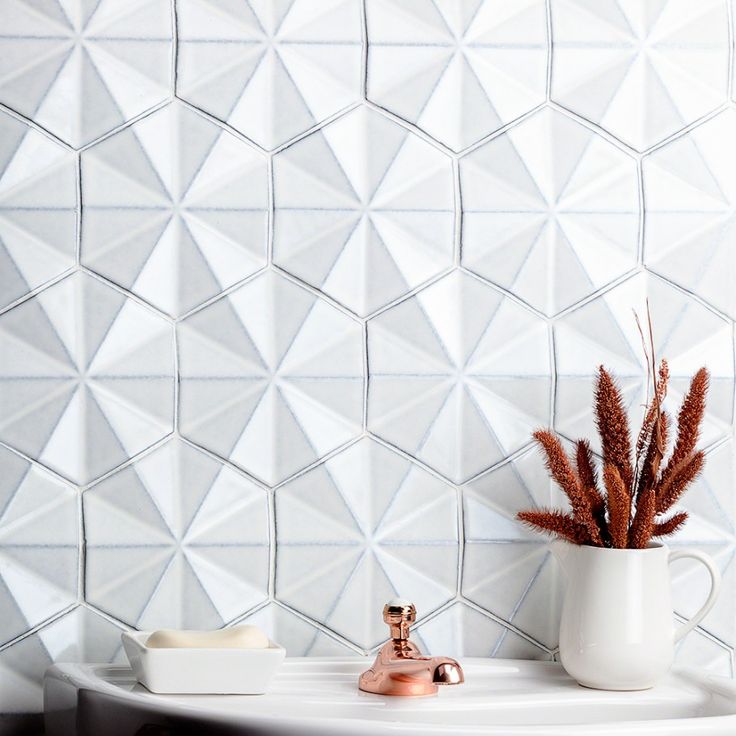 Office & Media Rooms
Built-in's are going to greatly improve the resale value of your home office, living, or media rooms, especially when it comes to ways of hiding unsightly technology and other cables that can potentially distract or ruin a gorgeous design altogether. With that said, consider what you use most frequently: You may want some storage containers to keep items easily accessible: magazine racks (that aren't like a bottomless pit!), media consoles, credenzas, or tabletop storage like coffee table trays and desktop organizes.