It's Summertime in SoCal which means more backyard BBQs and pool parties. You'll want to be sure your backyard patio is in shape for entertaining. Designing and building outdoor spaces is one of our favorite elements of any project here at SoCal Contractor.
Renovation Inspiration: Outdoor Living in Marina Del Rey
The patio and outdoor space on our latest Renovation Inspiration project needed a lot of TLC! Watch the episode here to see how we took this fixer upper and turned it into a vacation destination by creating outdoor lounges on multiple levels:
Inspiration Images to Renovate Your Patio
Desert Meets Beach
Desert meets beach in these properties along the SoCal coast. Their outdoor areas are sustainable with low-maintenance pavers and gravel. And they keep things bright and breezy with colorful lounge furniture and throw pillows.
The key here is to make things manageable by using nature and the existing environment to your advantage – Let nature dictate your palette and when it comes to desert meets beach, bring in those sandy tones wherever you can!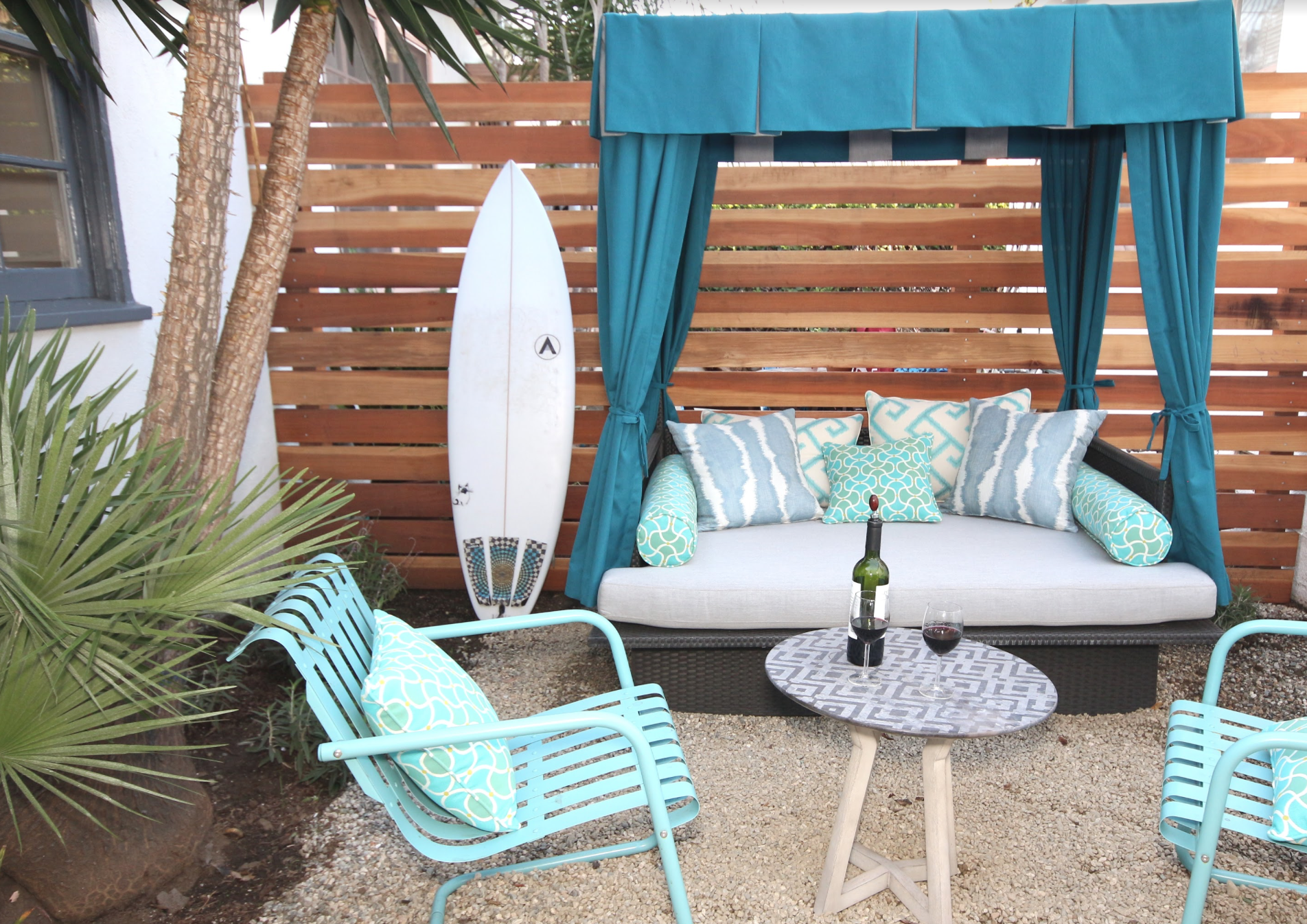 Dining Al Fresco
Planning to throw the whole dinner party outside? Why not? These spaces function as full dining rooms and kitchens under the stars!
The key here is to simulate some sort of structure that has a swaddling effect and mimics the 'safe' feeling of being indoors, whether that's with a cabana or pergola or if it's as simple and thin as umbrellas overhead.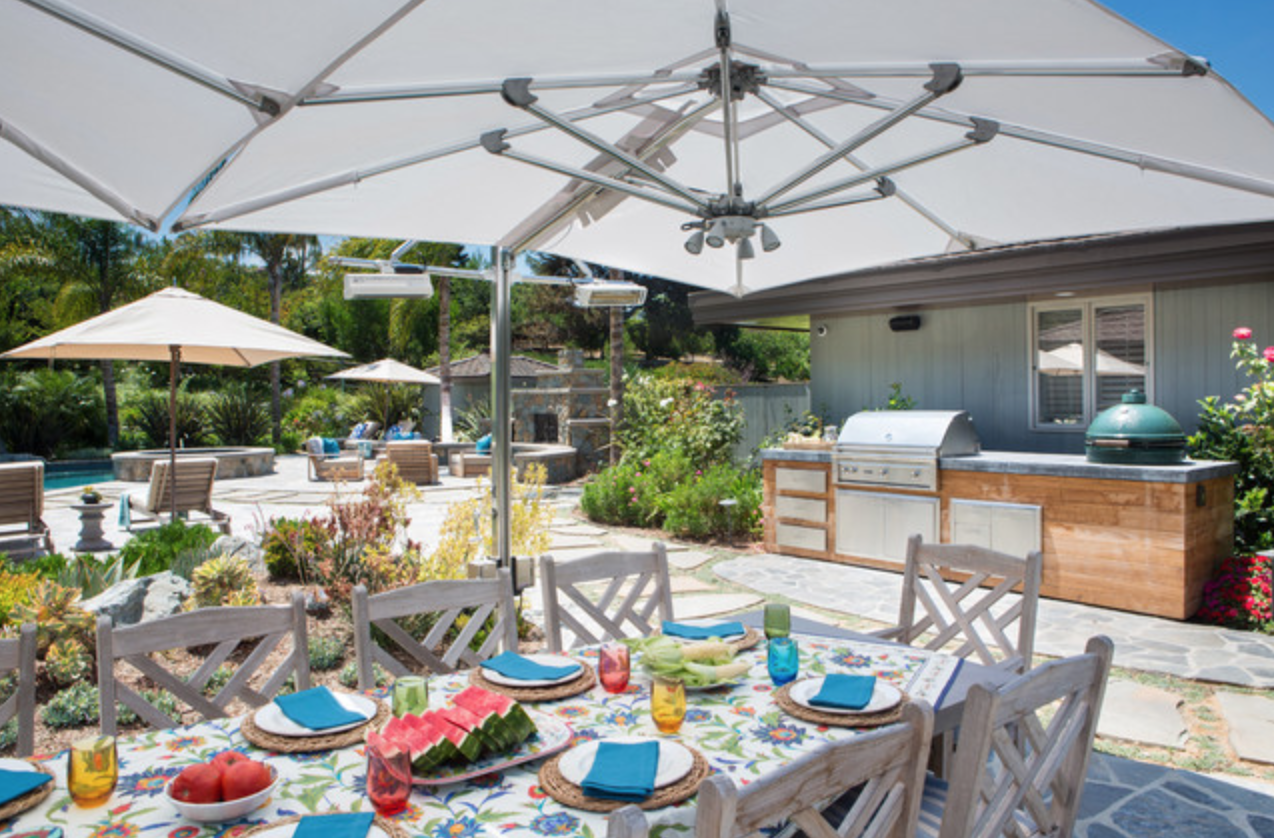 Lounging Poolside
If you plan to get your tan on by the pool this Summer, do it in style! These poolside lounges took inspiration from upscale hotels and spas into the residential space. With advancements in how outdoor furniture is manufactured, upscale outdoor furniture is finally worth the sticker price because it's so durable. So now you can have that five-star resort look at home.
The key here: Invest in good outdoor furniture! It's worth it, we swear.
Rooftop Lounges
Maybe you prefer the thrill of being elevated above it all so a rooftop lounge is more your speed. These lounges were designed to take advantage of their panoramic views of Los Angeles.
The key here is to do less: do as little to distract from the views and the environment as possible and know that you are always working with the color blue because the sky is going to take up so much of what you see in these spaces:
Indoor Outdoor Architectural
Our favorite thing to do is to design a home that seamlessly blends the indoor with the exterior and there are a number of ways to do that: Large scale windows and bi-folding doors, for example, flooring that continues indoors and out, and by installing architectural features outdoors that exhibit deliberate attention to the details outdoors.
The key here is to not compartmentalize indoors and outdoors separately. Think more fluidly! Here are some great examples: