Remember when granite countertops were all the rage? Yeah, us either 😉 Since HGTV started in 1992, kitchen and bath renovations graced television screen across the nation, playing on marathon loops. America has gone through a number of countertop trends as a result and that's not stopping anytime soon. We've seen some awesome trends emerge over the past year in our various projects that we're really excited about and hope persist over the decades to come!
---
Surfaces in the Modern Farmhouse Bathrooms and Kitchens
Something the modern farmhouse emphasizes is durability and functionality above all else: It makes it easy to keep architectural elements consistent: matching or complimentary subway tiles and various woods.
This year in a modern coastal farmhouse, we installed solid surface quartz (ie. Caesarstone), calacatta gold and marble countertops, all clean, elegant and easily maintainable.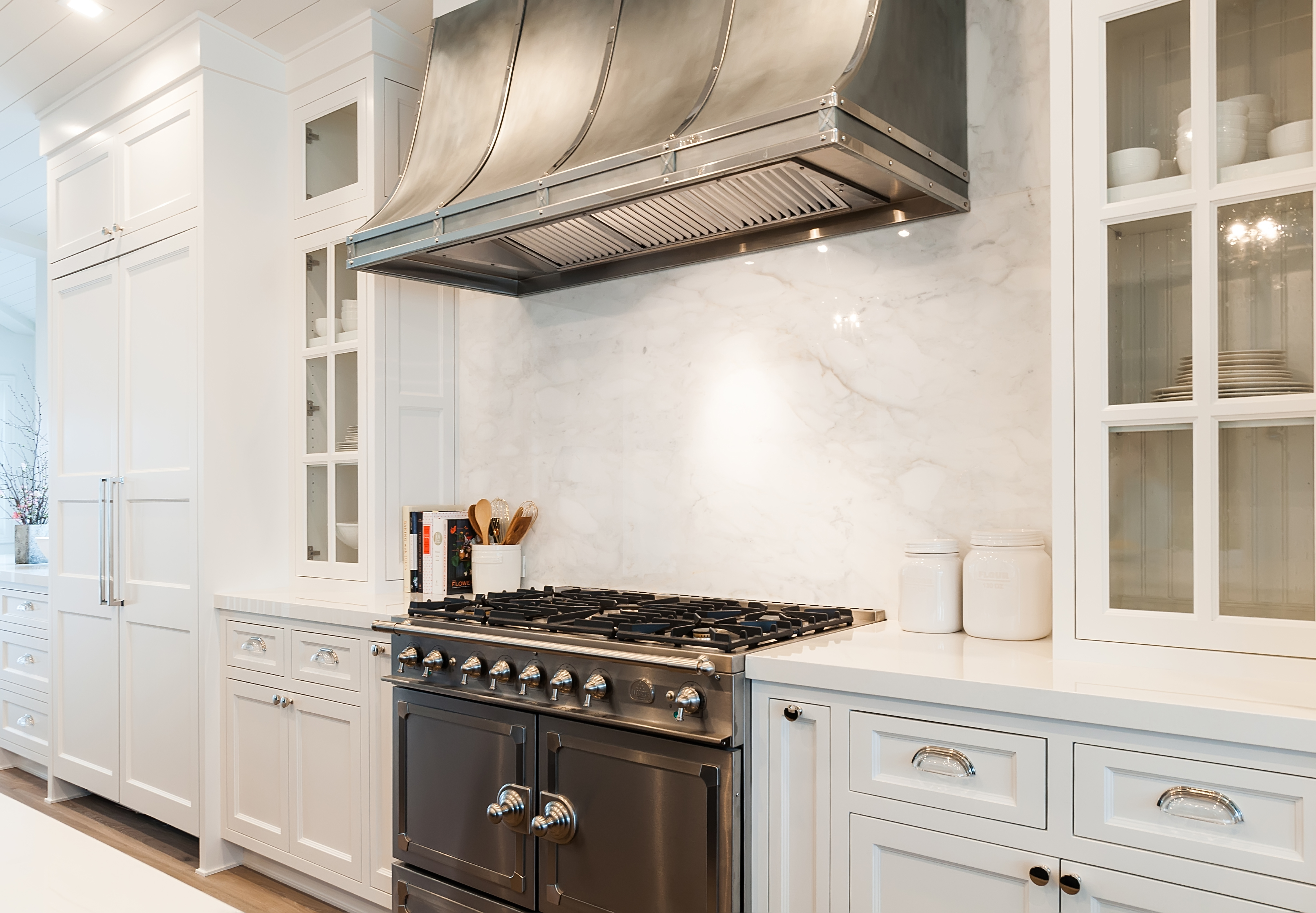 Ceramic printed tiles covered most of the floors in the bathrooms of the home. These are great for spaces you know are going to get wet!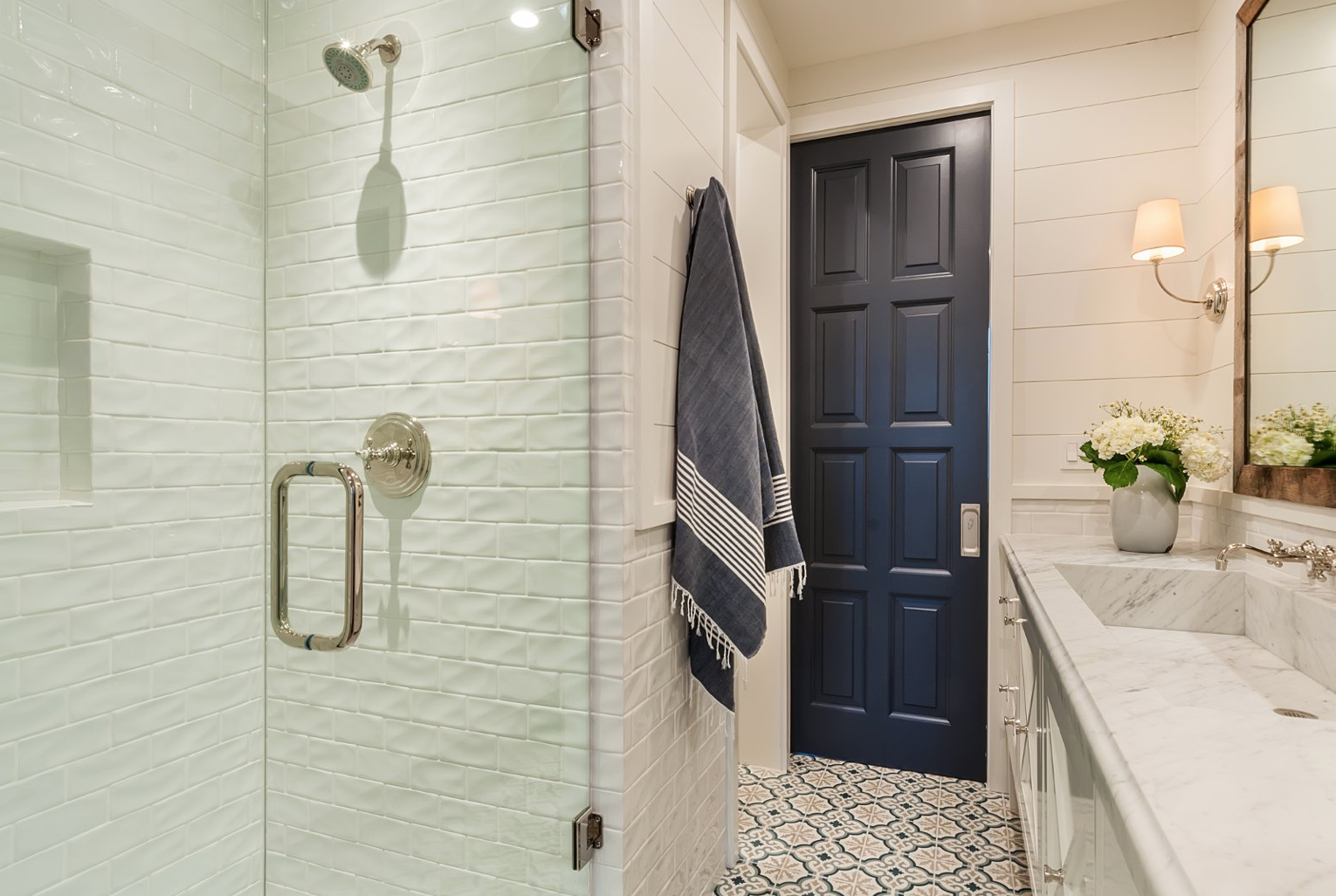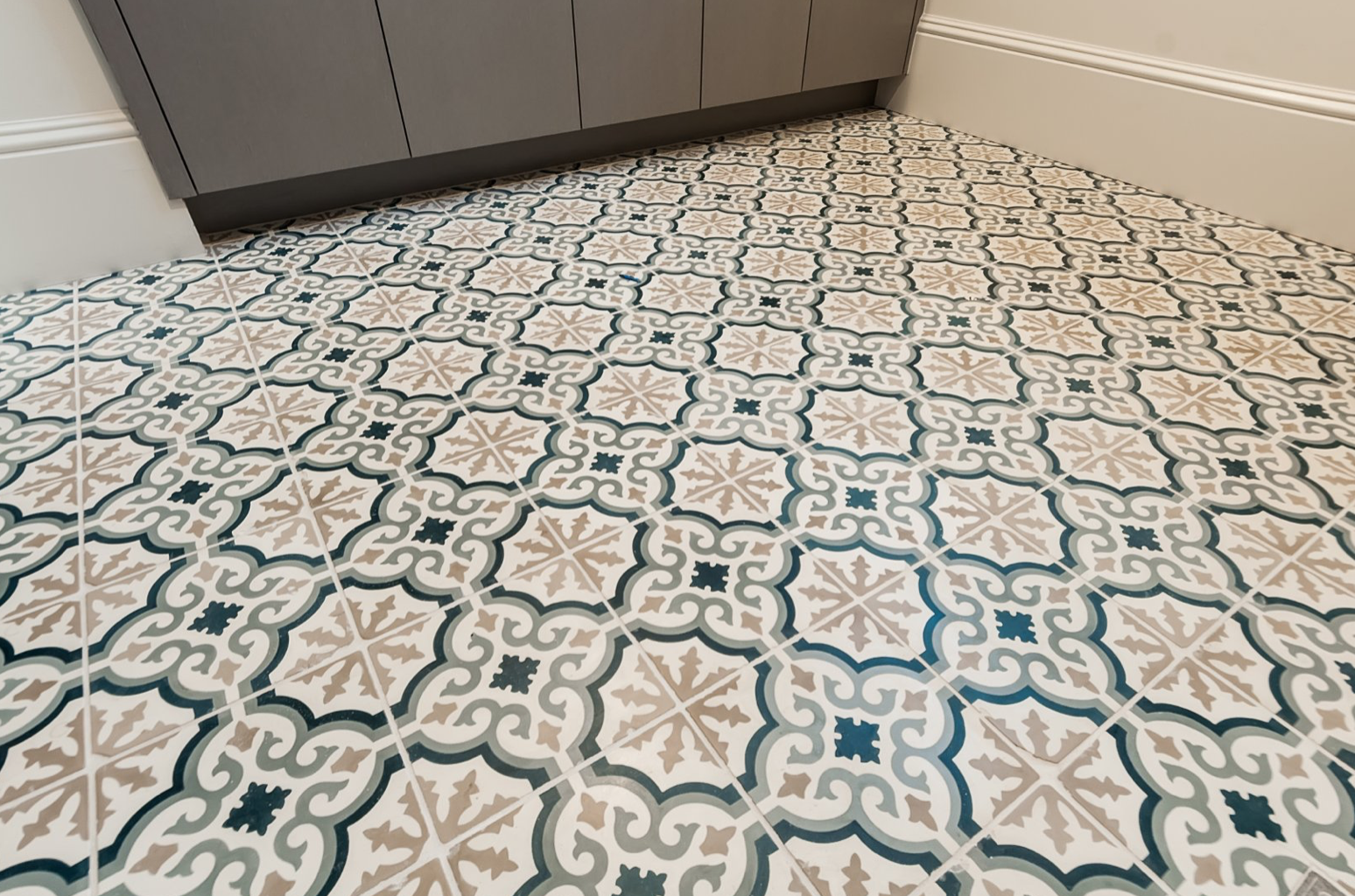 The modern farmhouse style allows for so much versatility so expect to see vintage 20s style tiles, moroccan mosaics, and subway tiles coexisting in these spaces, though generally within the same muted color palette.
---
Floors & Countertops in Traditional Bathrooms and Kitchens
Traditional homes are all about layers and textures and in kitchens and baths you can really achieve that goal with a variety of different tiles and finishes. We've had fun getting creative with our tile selections in traditional style bathrooms and kitchens this year!
You'd be surprised the creative freedom that comes with putting some restrictions on your design: In the case of this traditional bath, we had operated within the confines of a monochromatic color palette, allowing us to run wild with a variety white and cream tiles.
A smaller format, almost penny-tile provides a non-slip comfortable shower floor, and a larger format tile gives the master bathroom a grand aesthetic.
Flooring & Countertops in Modern Bathrooms and Kitchens
Sleek large-scale tile that continues seamlessly from floor to wall has become increasingly popular in modern bathrooms, kitchens, and even hallways. And slate grays and naturalistic palettes, matte finishes and large-format tiles continue to dominate modern bathroom and kitchens.
For a more customized look, in modern kitchens and bathrooms, we love having some fun with 3D and geometric ceramic tiles as a backsplash. This blue wave is one of our favorites and really makes the kitchen!
Surfaces in Beach House Bathrooms and Kitchens
Beach houses–and really any SoCal indoor-outdoor space — needs to focus on non-slip, easily maintainable surfaces that can take a lot of foot traffic and handle weather.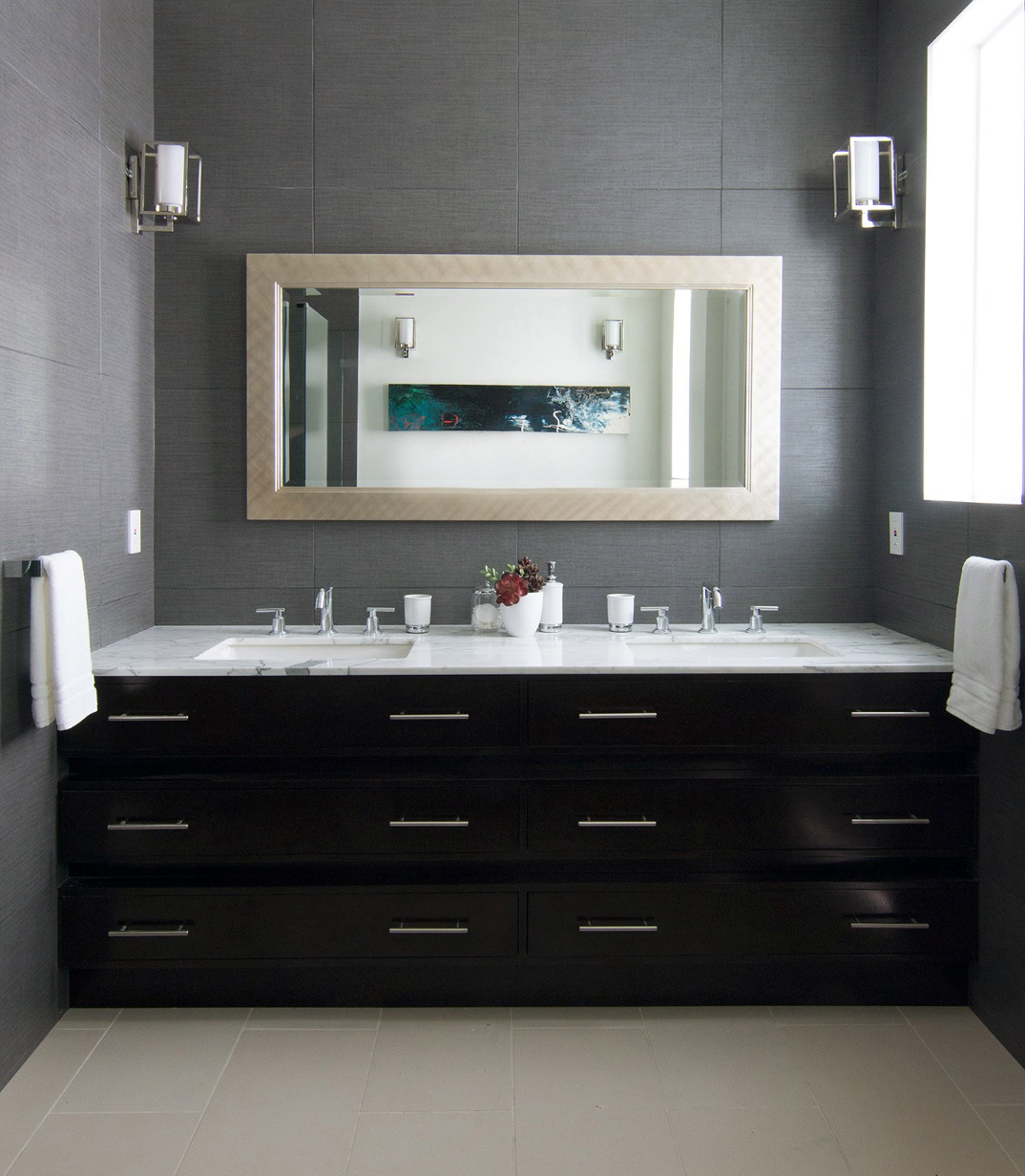 Natural stone that carries you from indoors to out is an excellent, durable option that can withstand wear and tear.