Choosing the Right Tile
The materials you choose to install in your home are a big factor in both the aesthetic and function of the design of your home. Porcelain, glass, natural stone, marble, ceramic, all have different advantages and disadvantages that come into play based upon budget, location, and how they are used.
Choosing Tile for Bathrooms: Go for the Grip!
When choosing tile for your bathroom and shower floors, an aspect of tile you should take into consideration is its viscosity (how slippery or not the surface is). In areas like the bathroom (especially the shower) use an anti-slip tile or smaller application tile with more grout lines as a safety measure. The shower floor could use even smaller pieces of tile or mosaic where the grout will offer more grip.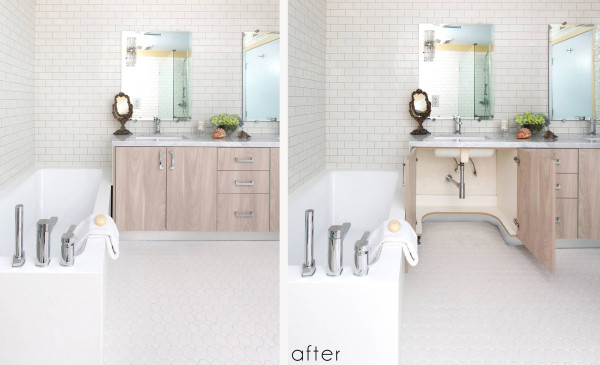 In one of our Aging in Place / ADA / Accessible Living projects, we used small mosaic tile on the entire bathroom floor that continued seamlessly into the shower without using a curb, (which can be challenging for those who have a hard time lifting their foot or leg.)
Choosing Tile for Kitchens:
Backsplash and Walls
Backsplash and Bathroom Walls are a great opportunity to have fun and make a statement — Go for color, 3-D texture, rough stone, or antique glass.
Although you'll still want to be careful about the placement: We had a project where we installed large slabs of antique mirror for a kitchen backsplash. Although the client was careful while cooking, their cleaning crew was not and had banged pots against the wall and broke the glass. We replaced the large glass with smaller bricks of glass and did the same for another project.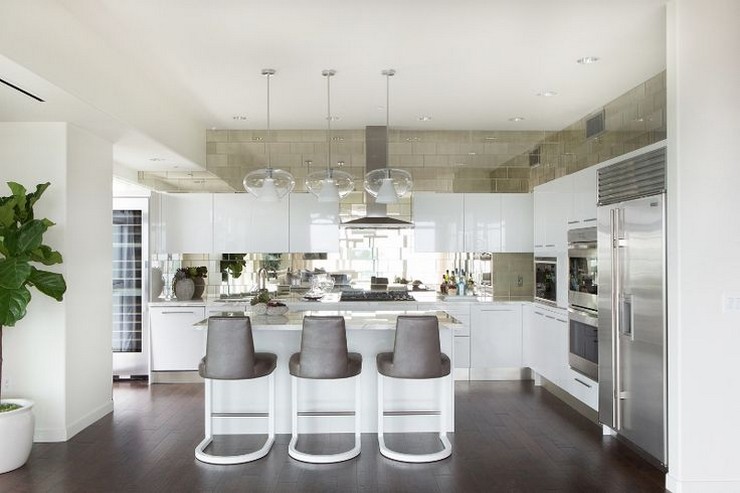 Choosing Tile for Outdoor Spaces
Something to consider in choosing outdoor tile is its UV resistance. If you're going for natural stone, a non-polished finish would be a better choice to install around pool deck or a walkway with greater exposure to rain and other elements. Chlorine and salt can do damage to stone tile, so, in general, we recommend trying to avoid this type of tile! Instead of stone, op't for a porcelain tile.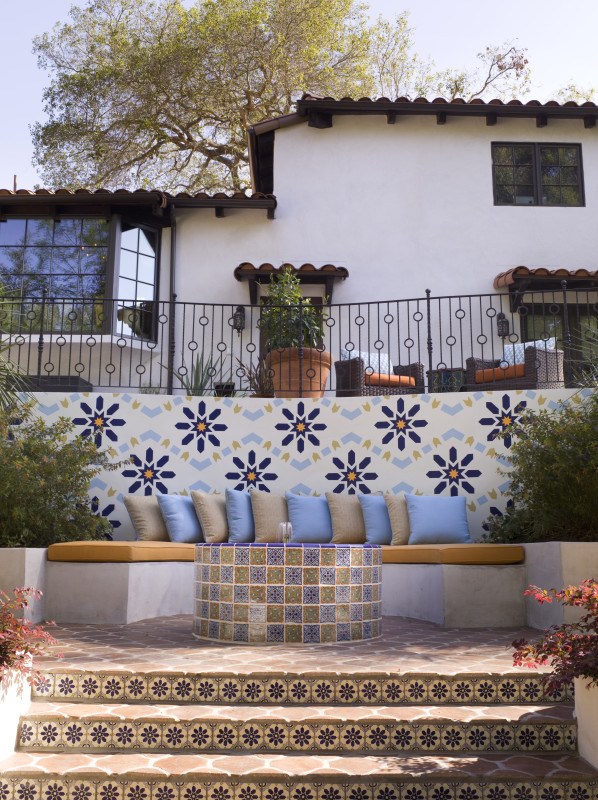 Glass and glazed porcelain make for awesome pool tile material. Glass is the most popular pool tile, but also the most expensive. If you choose this tiling, be sure to select an iridescent color for the shimmering results! Mosaic tiles are another great idea, as it gives the designers some creative flexibility when it comes to installing the tile.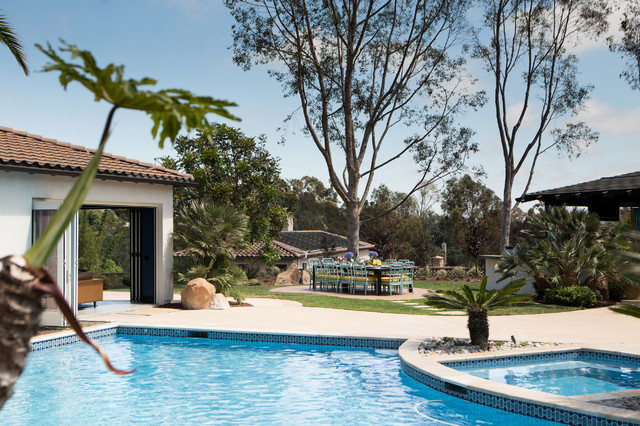 And don't forget: When installing tile outdoors and around pools, chemical resistant grout is a must! And to prevent powder staining, you will also want to make sure that your installer is using a grout release.
Where Does Tile Come From?
Last, but not least, let's talk about the tile's country of origin. You can get the same tile at $2/sqft from China, $8/sqft from Israel or $15/sq. ft. from Italy. Most of the time, country of origin is a good indication of the quality of the stone, (and telling your guests that your powder room walls are "Italian marble" can be so satisfying!)