For a newly single-dad and financial entrepreneur, the Brand new Bachelor Project would be all about finding balance between alone-time for dad, carving out equal areas for work and play, as well as defining spaces for the kids to be kids and to spend time together as a new family unit. 
---
Light and Bright Materials
A sense of lightness and strength is carried throughout the home with the color palette and choice of materials. Creams and brown and wood and stone set against a backdrop of large format windows creates a naturalistic feeling, connecting the interior of the home with the great outdoors. 
The Outdoor Spaces
For the warmer months, the pool deck and patio will be excellent areas for lounging with friends and family. 
Brand New Bachelor
For a homeowner who values health and wellness, is an admitted workaholic, and needs some place to unwind from it all, we amp'd up the home gym, designed a master suite and master bath for optimum wellness.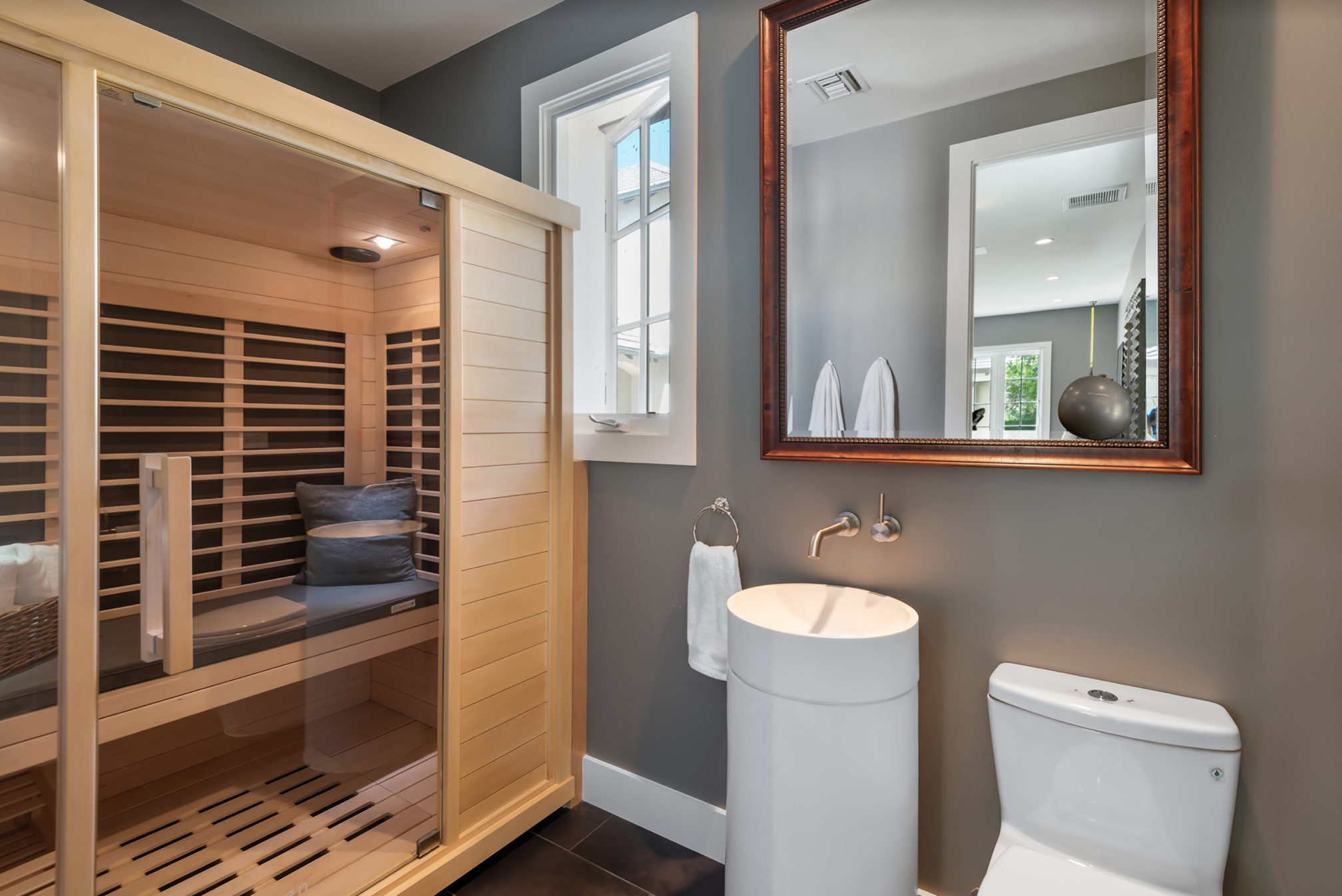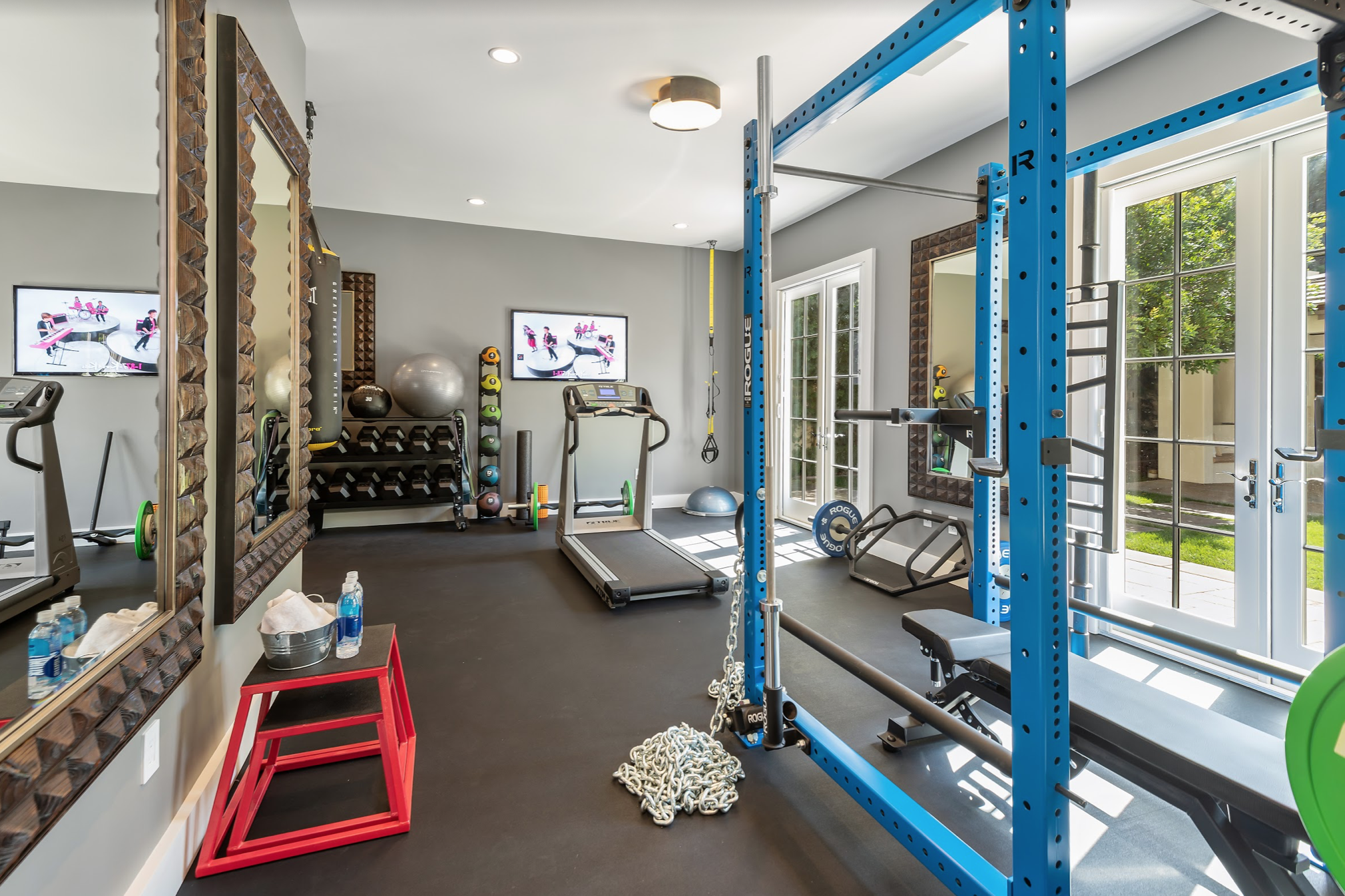 A Space for Work and Play
This would be an important aspect to the home's design – striking the perfect balance between work and play. Just above the billiards room and the stocked bar, is an open-airy home office. The most seamless way to compartmentalize work and play and move between them with ease. 
The Communal Family Home
We wanted to be sure there were ample places for the homeowner and his kids to connect. The kitchen and dining spaces, easily connected to the outdoors as well. Their smooth flow and openness invoke a sense of communal familiarity.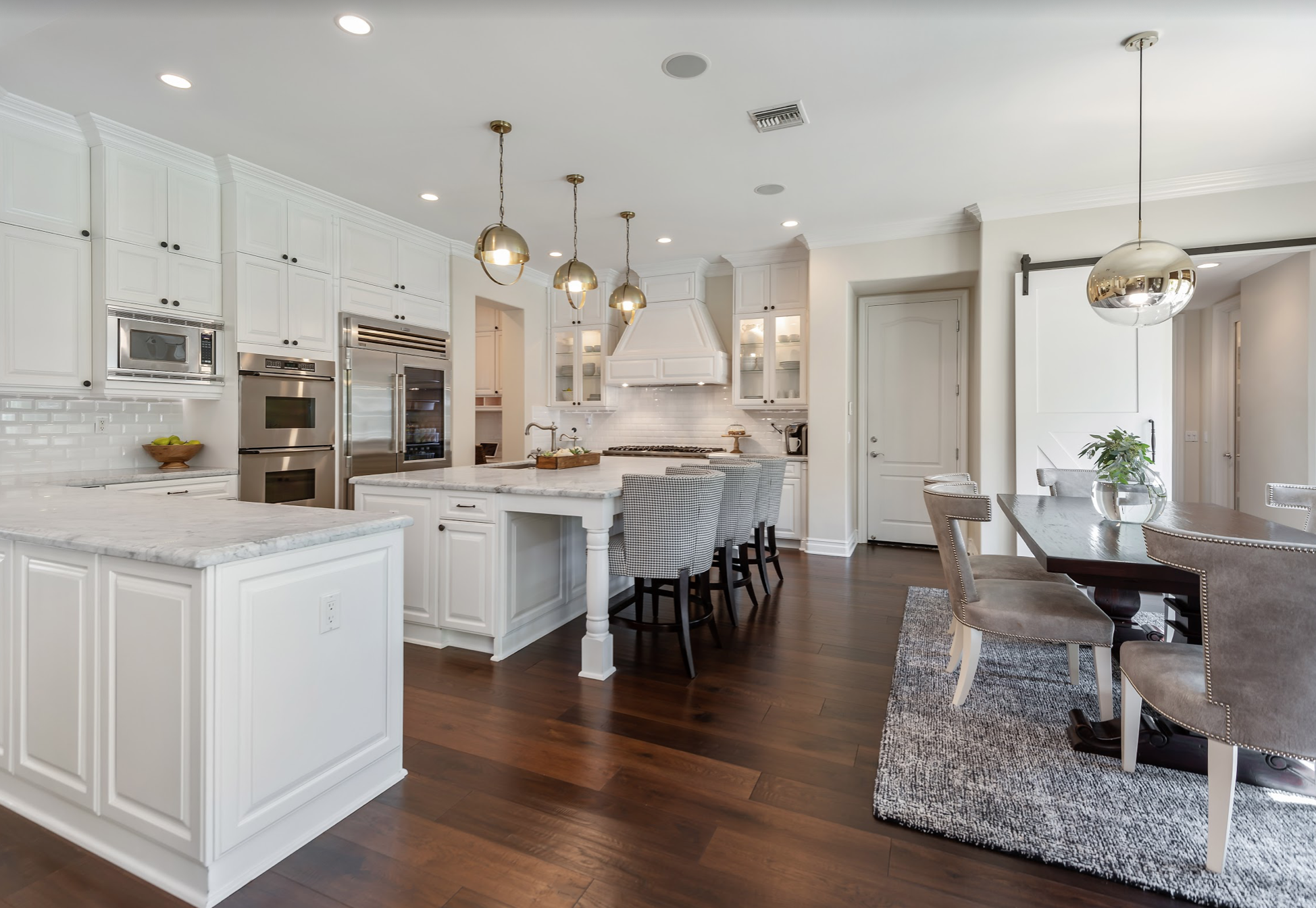 We worked interior designer Lori Dennis who steered this project by clearly defining the why behind what we were doing. Read all about how she gave this project purpose on her blog here.