Flashback: They say what's old is new again. When we first started SoCal Contractor, homes looked a bit different than they do today. Sort of… Our home building style has always been architecturally appropriate for the lot, neighborhood, etc. We always emphasize clean, uncluttered, and environmentally-conscious spaces. Being in Southern California, we love indoor- outdoor spaces and invoking and working with nature wherever we can. That much hasn't changed.  I suppose you can say our philosophy and approach to designing a project has remained consistent. With that said, there are certainly ways in which interior design trends like you see on social media and HGTV have influenced aspects of our projects…
---
Architecturally Appropriate Interior Design
We like the interiors of the homes we design to be clean and uncluttered so the architectural details can do the talking. When we first started working in the home building industry, those architectural details were a bit different. Wood finishes everywhere were incredibly popular. Ceilings, walls, built-ins. Browns and creams were popular. We are actually starting to see that come back in fashion quite a bit! Expect to see more wood on wood in the years to come.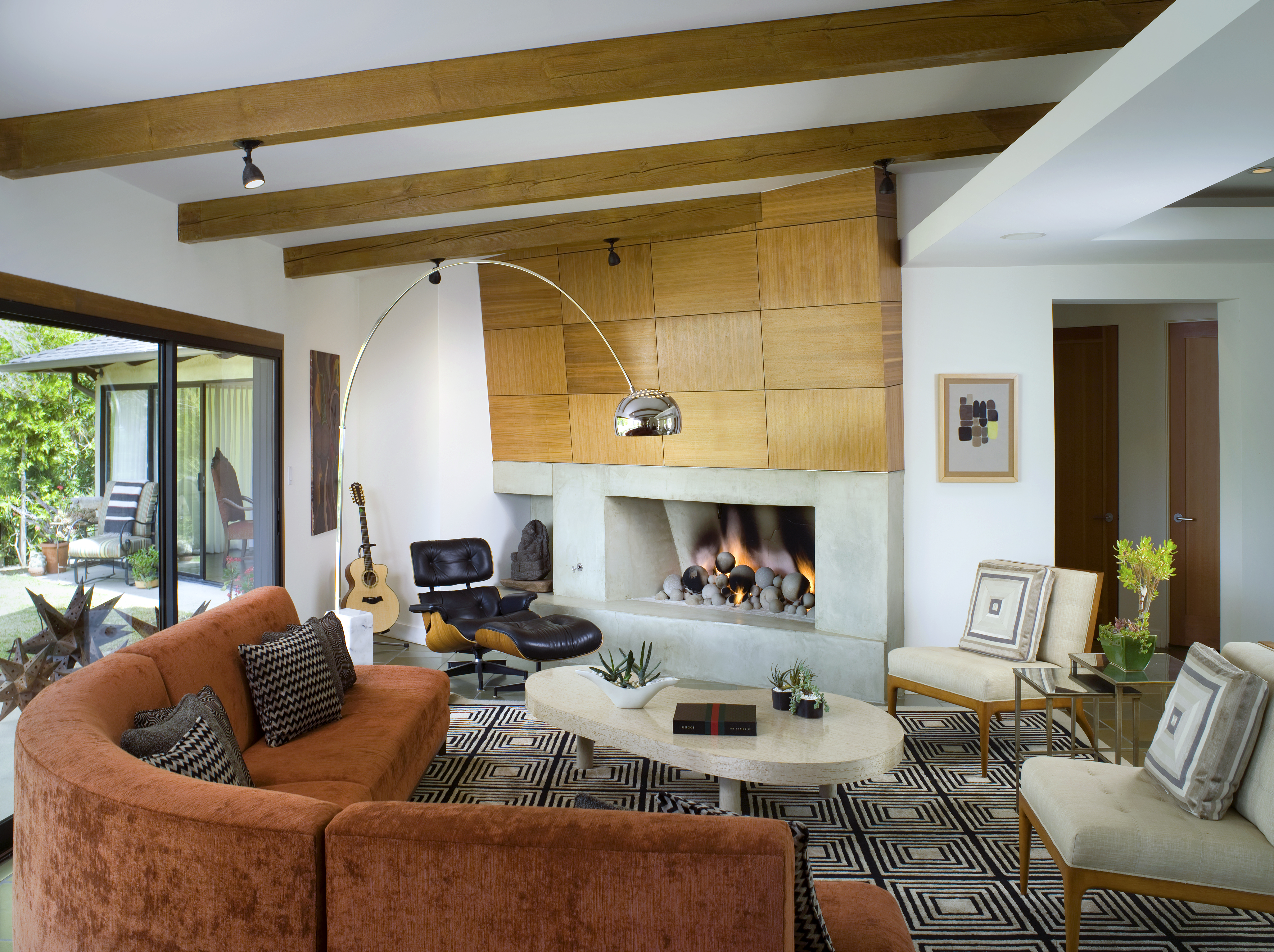 Green Home Design Then and Now
Technological advancements have altered how homes are built and designed as well as their aesthetics. As LEED AP designers and builders, at SoCal Contractor, we've always had a sustainable, environmentally conscious approach to home building and interior design and that has never changed. But some of the technology has been updated and improved and we love integrating that where ever we can! 
There are certain aspects that affect the aesthetics — For example, performance fabrics used to look a little cheap, but now they've improved immensely. Designers swear by them. Many will use nothing but. This results in much more luxe looks in outdoor living rooms and dining rooms.

Mid Century Modern Then and Now
Mid Century Modern design was a huge trend in 1998 when we were starting out and its influences run through much of our earlier work. Along with this style came a lot of those wooden finishes we were talking about. This fell out of vogue for a little while and is seeing a resurgence, particularly with the growth of companies like West Elm. 
Interior Color Trends Then and Now
Perhaps it's a maturity, a cultural calming down, but when we first started designing and building homes, we worked with a lot of big bold color palettes. It was the era of the accent wall! There was a focus on bright orange and lime greens and we took full advantage of the fact that we could use color in a big way. We loved it and we still do. Each of our projects is like another child, an extension of us and we love each one for different reasons. With that said, more of our projects now are open, light, airy, edited. Many forego crown molding in favor of a clean, modern look.
Then:
Now:
Indoor – Outdoor Homes Then and Now
All of the above factors culminate in the area we see some of the biggest changes: indoor-outdoor rooms. This is also a specialty and a personal favorite area of ours. People are really investing in their outdoor spaces. Meditation rooms, cabanas, pool houses, outdoor kitchens and dining rooms, living rooms. They are elegant, streamlined spaces with quieter palates. They are but reflective of nature, wellness, and, of course, blending the indoors and outdoors together seamlessly.