Moldings are utilized to smoothly transition from wall to ceiling or as a decorative cap.  Adding some ceiling detail to your home can be an incredibly simple project for a contractor and will add tremendous value to your home aesthetically. Consider crown or cove molding to elevate your home. Or, if you have a modern home and want to forego molding for a sleek, flat look, there are other architectural details you can add to draw the eye up.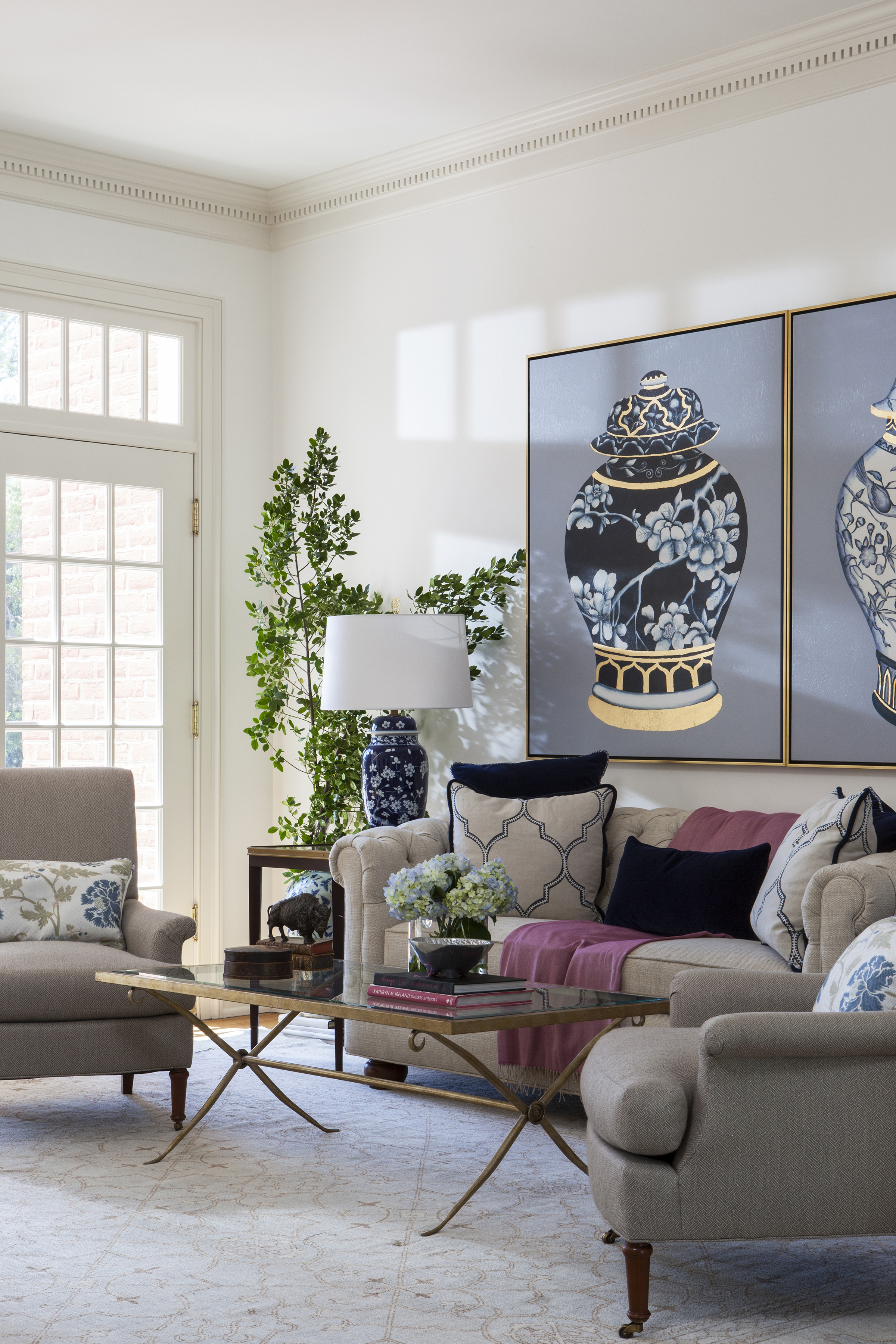 ---
Firstly, what is Cove Vs. Crown Molding?
There is a difference, cove is a type of crown molding. And since crown molding is a term that we're all more familiar with and tends to embody both, as you read on, you'll notice we just refer to it all as crown molding or molding for shorthand. But first, what is the difference…
Cove Molding
Simpler in design, concave bends, with less profile variation
Smoothly transitions from wall to ceiling without getting to fancy
Perfect or spaces that are neither ultra modern nor traditional
Great for top or bottom corners
Is available in narrow widths
Crown Molding
More variety of concave and convex profiles
Adds ornateness and formality to a space
Brings the ceiling downward in a caccoon, cozy way
Is more limited in its application than cove molding
Only utilized long the top "Crown" of the room
Features angled edges to lay flat against the wall.
---
Does Your Home Need Crown Molding?
Well that really depends, it's not just a taste thing, choosing the right crown molding for your home or whether to forego it entirely is a design choice that should be dependent upon the style of your home.
How to Choose the Right Crown Molding For Your Space
At SoCal Contractor, we personally love using the flat crown. Above the cove, flat molding, is so subtle and versatile, it can be installed in modern or traditional interiors.
Modern Interiors Without Molding
Here's what some rooms look like without crown moulding. Without it, the spaces look modern and the designs are streamlined. This post is 100% not about trying to convince you to install molding in your home, but rather deciding whether it is the right design choice for your space.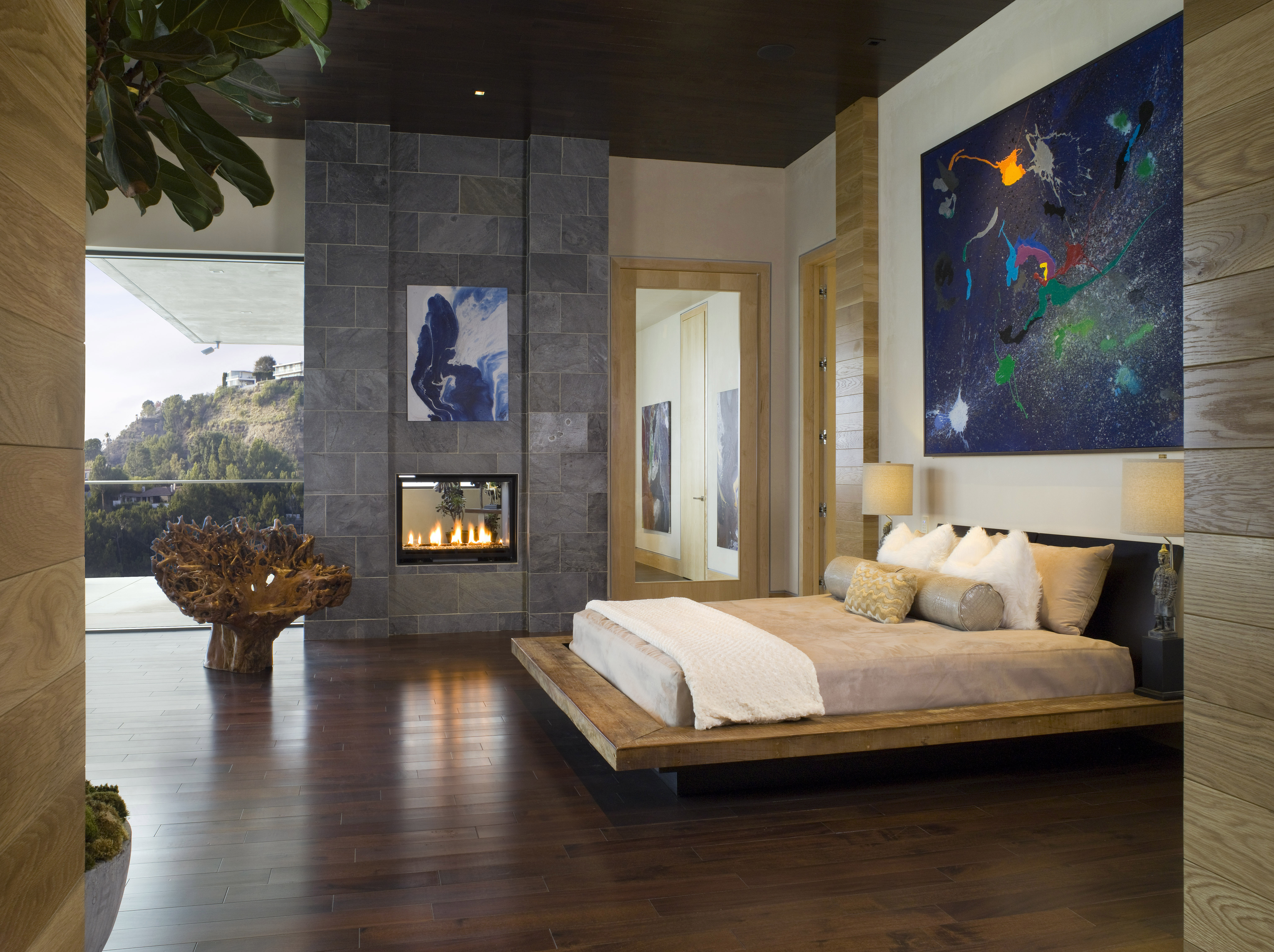 Interiors with Plank Ceilings and
Beam Ceilings and Wall Features
Sometimes you don't install crown molding so as to not distract from an already incredible architectural feature such as plank and beam ceilings.
Interiors with Crown Molding
Here are some pictures of projects we've worked on where we installed crown molding. These are more transitional spaces, that comprises the bulk of our work, styles that are not chintzy and traditional, nor are they Ironman-modern.
Traditional Interiors with Decorative Molding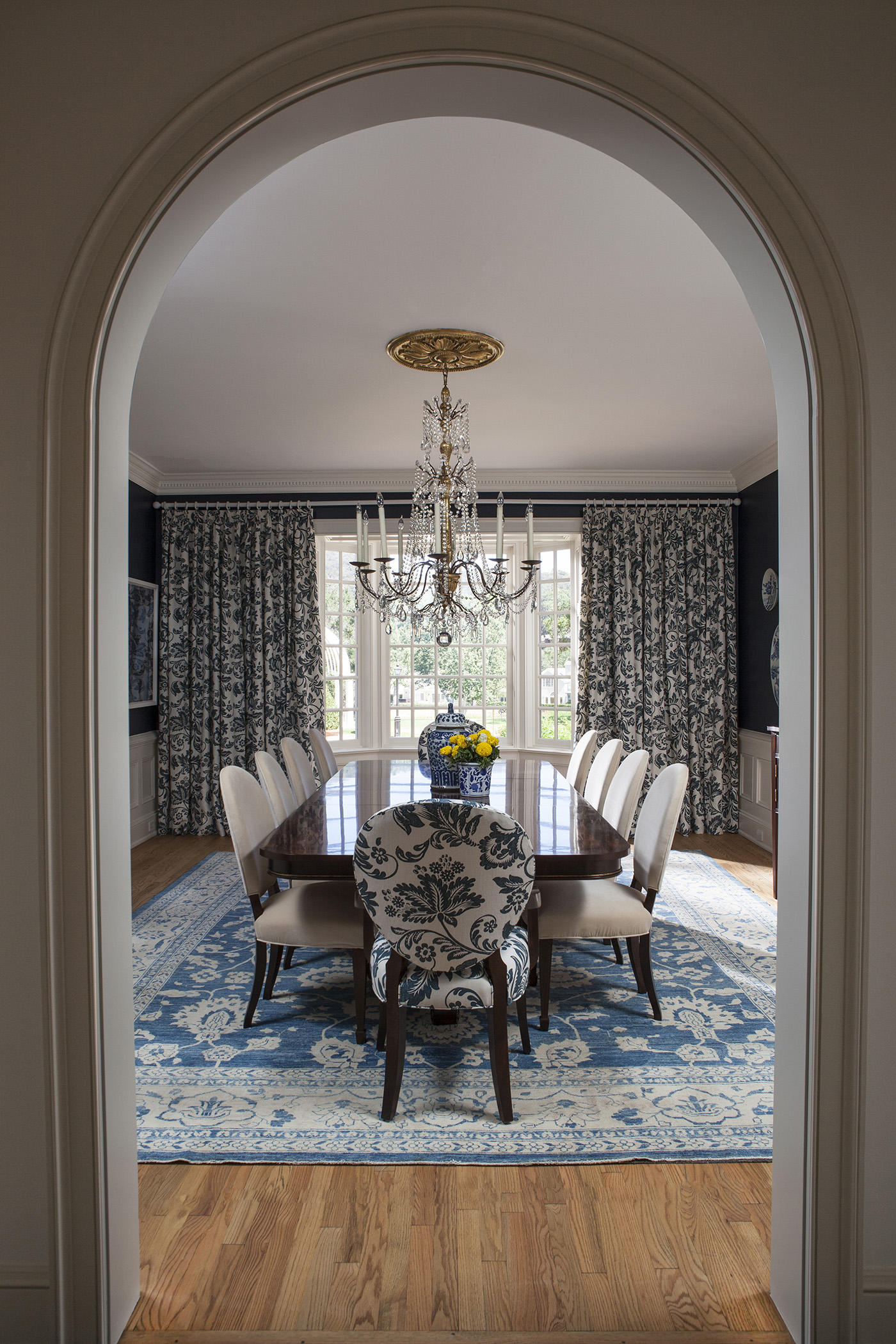 Transitional Interiors with Decorative Molding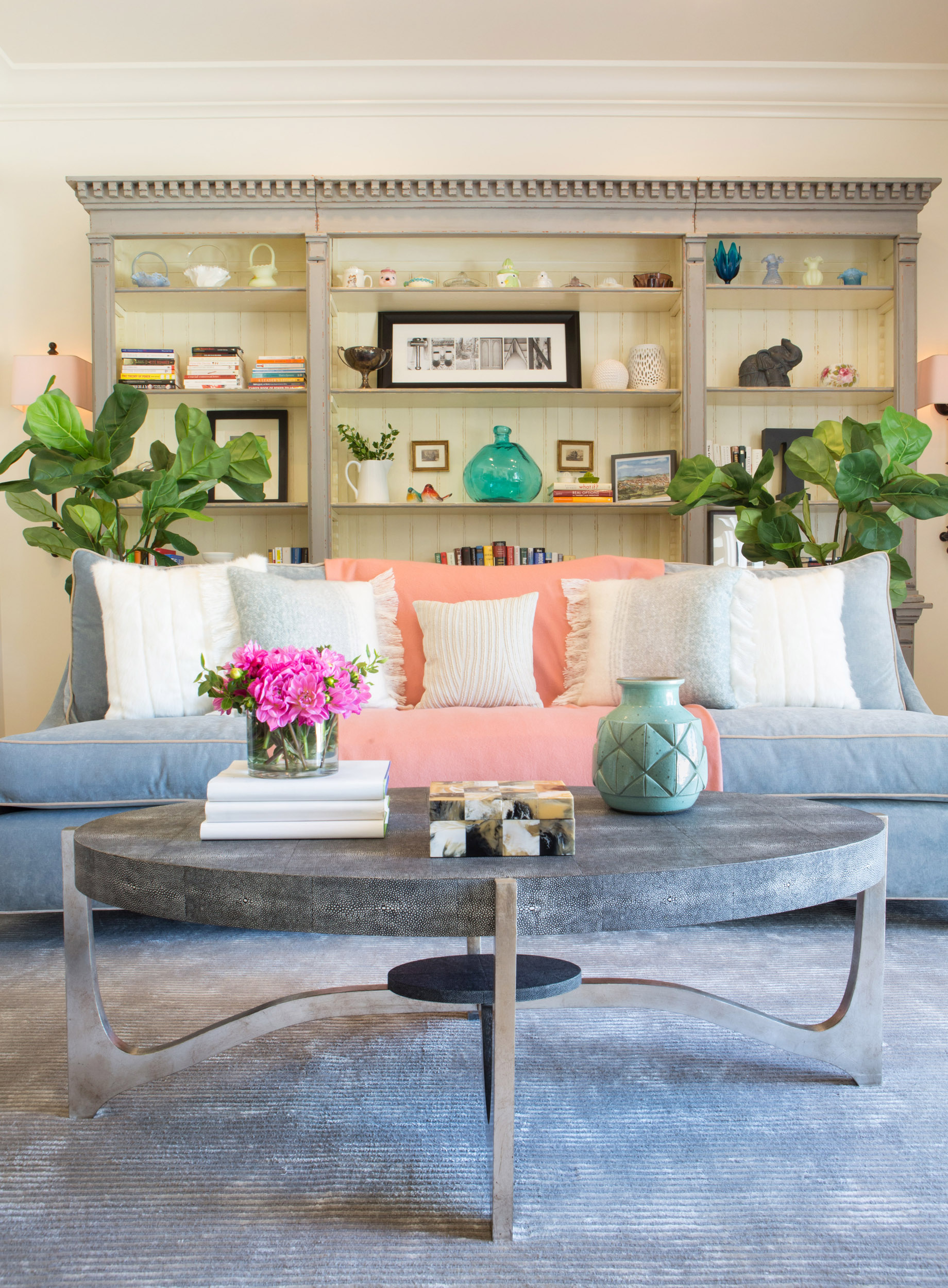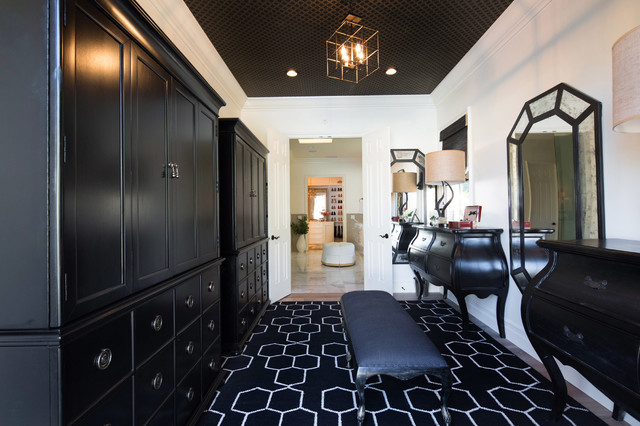 Contemporary Homes with Coffers
Coffers aren't something we've talked about yet, but they're a gorgeous way to make a grand statement and draw the eye upward. They're what we call the recessed ceiling panels highlighted by beautiful molding as in the photos below from our projects in San Diego and Bel Air.
---
Choosing Materials for Your Crown Molding
Okay, if you're still reading, you've probably decided that you do, indeed, want to install either crown or cove molding in your home. So now we're going to go over some of the crown molding materials we like to use, as well as the pros and cons to each. So here it goes…
Types of molding Material, starting with most expensive:
Plaster – Plaster is used in grand, elaborate designs because shapes can be molded out of plaster in a way that just can't be done with wood. It is beautiful, but can be delicate and costly.

Solid Wood – The texture and warmth of solid wood grain is gorgeous and difficult to imitate with artificial products. The major drawback of using solid wood is its ability to shape-shift a bit in cooler weather. Not a major problem here in SoCal, though!

MDF – stands for Medium Density Fiberboard. It's as close to solid wood as you're going to get, and is good in rooms where you want a painted crown. The largest drawback is that it is more susceptible to wear and tear than solid wood would be.

Flex – 

Flex is necessary for curved walls. As its name implies, it'll give you that bend you need around bey windows, for example! Flex molding will cost less than custom carpentry but that doesn't mean it's cheap, necessarily. It does need to be special-ordered.
---
Rules to Keep in Mind When Installing Crown Molding:
The higher the ceiling, the wider/taller the molding can be.

Whether with paint or chalk, you want to mark where you'll be hanging, putting in joints and studs.

The style of the molding depends on the style of the home.




ie. Modern Interiors do not use crown, Traditional has additional layers of decorative molding, Transitional is somewhere in the middle.

Use miter cuts (45 degree connections) to finish dead ends, outside and inside corners

Look for splits at the ends and deep milling marks that will be hard to sand out. If you plan to use a light-colored stain (or no stain at all) select pieces of similar tone.