Following the lead of designer Lori Dennis, we partnered with the Pen & Napkin organization here in Los Angeles to furnish the new home of a family transitioning out of homelessness. The project was installed this week and was the culmination of the hard work and dedicated time of an incredible team of designers, contractors (us! hey!) and lots of donated products from generous furniture and accessory manufacturers. We are so proud of the work this team accomplished and are thrilled with the final results: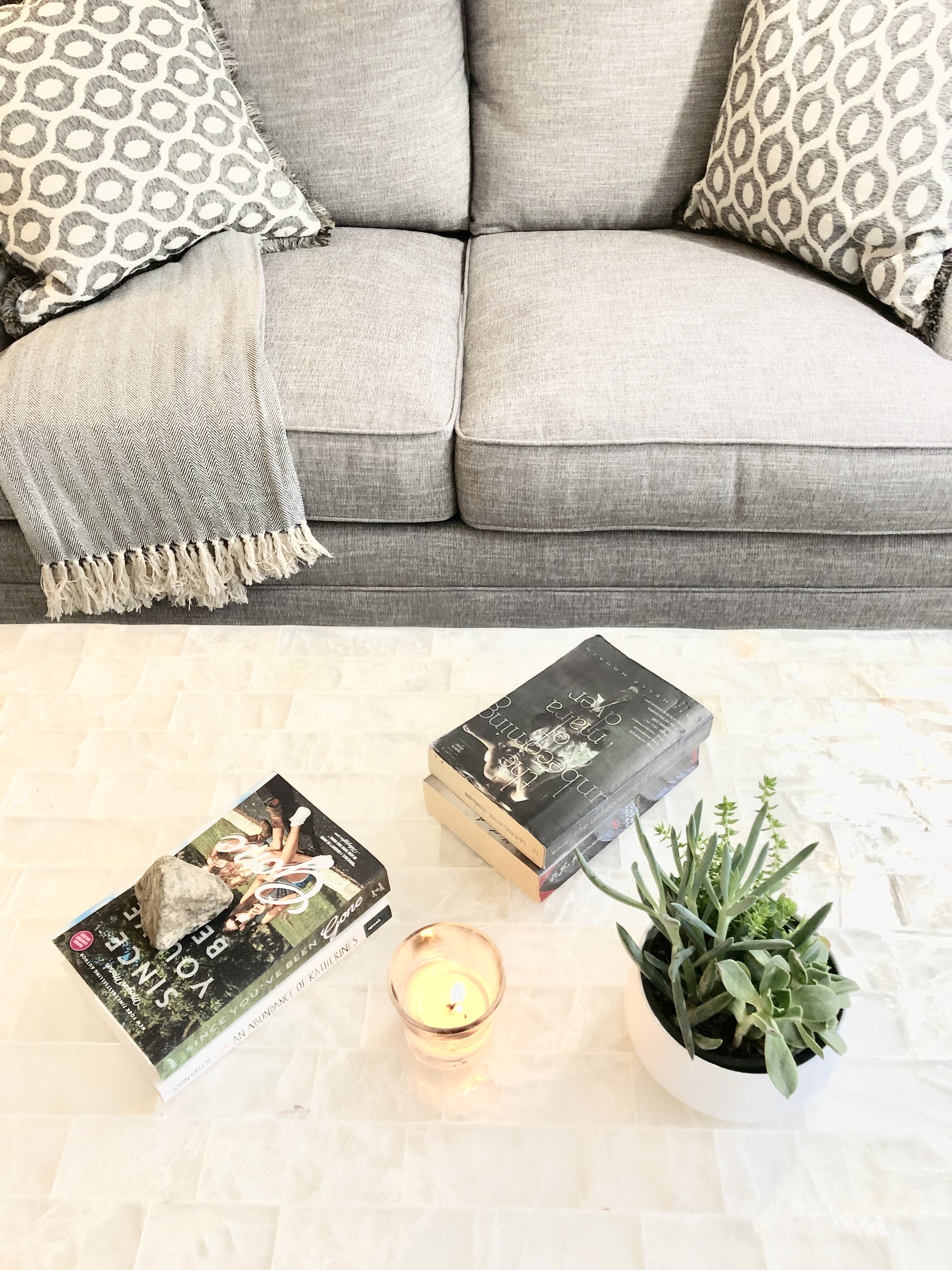 If you're from the Los Angeles area, you know homelessness is an epidemic, worsening everyday. An overwhelming problem combining issues of mental health, access to housing and clean water. It's becoming a major public health crisis – and as home builders of luxury properties across southern California, we feel a sense of responsibility to not turn our back and lend a helping hand where-ever possible. Enter Pen & Napkin: An organization that gives us hope that through design, we can end homelessness in our lifetime. 
Firstly, What is Pen and Napkin and How are they Ending Homelessness?
Pen + Napkin is a foundation based in Los Angeles whose mission to to end homelessness through partnerships with the interior design community. Working with designers, Pen + Napkin furnishes the first real homes of people transitioning out of homelessness. 
Watch the Instagram story here to see how the project came together:
Ending Homelessness through Design | Interior Designer Lori Dennis Furnishes Home of Family Transitioning Out of Homelessness from Lori Dennis on Vimeo.
Why We Furnish
The rate of people who return to the street after struggling with homelessness is dishearteningly high, nearly 50% — unless, you furnish their new homes. Then that rate drops down to 1%. If you're in the Los Angeles area and interested in volunteering your time to the Pen + Napkin Organization, click this link to fill out a quick application. This project wasn't about tastemaking and fleeting consumerism. Watch designer Lori Dennis and Jerome's explain a bit about the project on NBC:
NBC News features Lori Dennis and Pen & Napkin | Helping Family Transition Out of Homelessness from Lori Dennis on Vimeo.
These staggering statistics illustrate the power of simple material items that the family would never be able to afford on their own, the impact our environments have on us, and the pride people take when they feel a sense of ownership of their spaces. The same thing motivating people to hire an interior designer can also keep people off the street. 
Meet our Pen & Napkin Family
Cristal is a single mother of three who moved into an empty two bedroom, one bath apartment with her kids. So we jumped at the opportunity to lend a helping hand and make this a liveable space for them to call home. 

Shop Our Sources: What Went Into the Home
The majority of the home's furnishings were donated by Jerome's, a family-based furniture company with impressive quality items, considering their everyday low prices. They owned the dining room area and the results were beautiful:
---
The Dining Room 
Over the Jerome's dining table hangs a Ferguson Showroom chandelier for a little modern flair! And child-proof dishware from Oh Joy! Was exactly the cheerful, practical solution for a family with small kids. All the plants were provided by Trader Joe's. That's an often overlooked detail we're very thankful for. Every room could use a little green! 
The Living Room 
Bernhardt generously donated the sofa and coffee table in the living room. Across from the sofa sits a custom Gina Berschneider club chair. This space needed to feel cozy and intimate for the family to spend lots of time together. The corner standing lamp was donated by Lamps Plus, and the drapes were custom fabrications from Heritage Draperies Workroom. All of the rugs in the home were from Jaipur, including the plush, modern grey in the living room. 
The Bedrooms
In the bedroom it was Jerome's, Universal Living, and Lamps Plus to the rescue. Tables, wall sconces, floor lamps, bed pillows and throws were graciously donated by Lamps Plus. The beds came to us from Universal Living and Jerome's provided the writing desk in the kid's room.
The Personal Touches & Cozy Essentials
Lamps Plus also donated the custom pillows with the kids and Cristal's names on them and the walls were adorned in pieces from Daleno Art. All the bedding and mattresses were provided by Nest Bedding Organics and bathroom towels were donated by Home Depot's The Company Store.