Safety is a top priority in any home improvement project, particularly in multi-use spaces that are frequently exposed to humidity and changing temperatures, like bathrooms. Whether you're designing for children, an aging parent, or anything in between, here are some safety tips to keep in mind in designing bathrooms that apply to any age.
---
Proper Drywall and Electrical Wiring in Bathroom Designs
Install GFCI outlets to prevent electrical shock and walls need to be reinforced with material that can withstand wetness. This is a great thing to consult your general contractor about so you don't end up with a very expensive mistake later!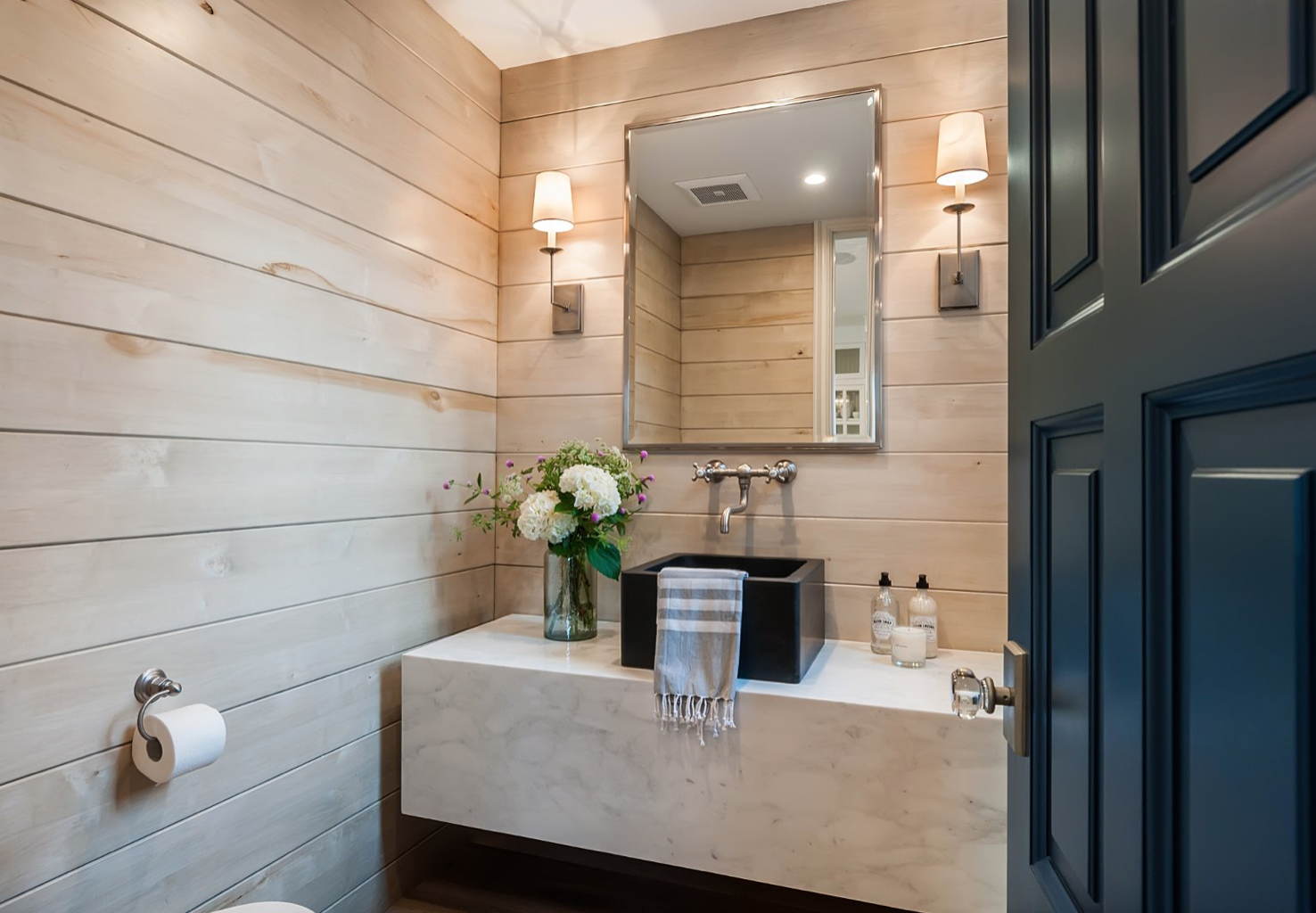 Non-Slip Flooring in Your Bathroom
Non-slip surfaces are super important in areas exposed to wetness. Tile with a good grip is a must! It's hard to go wrong with a stylish cement tile. It's all about the tile material and grout lines. Any rugs should also have a no-slip grip.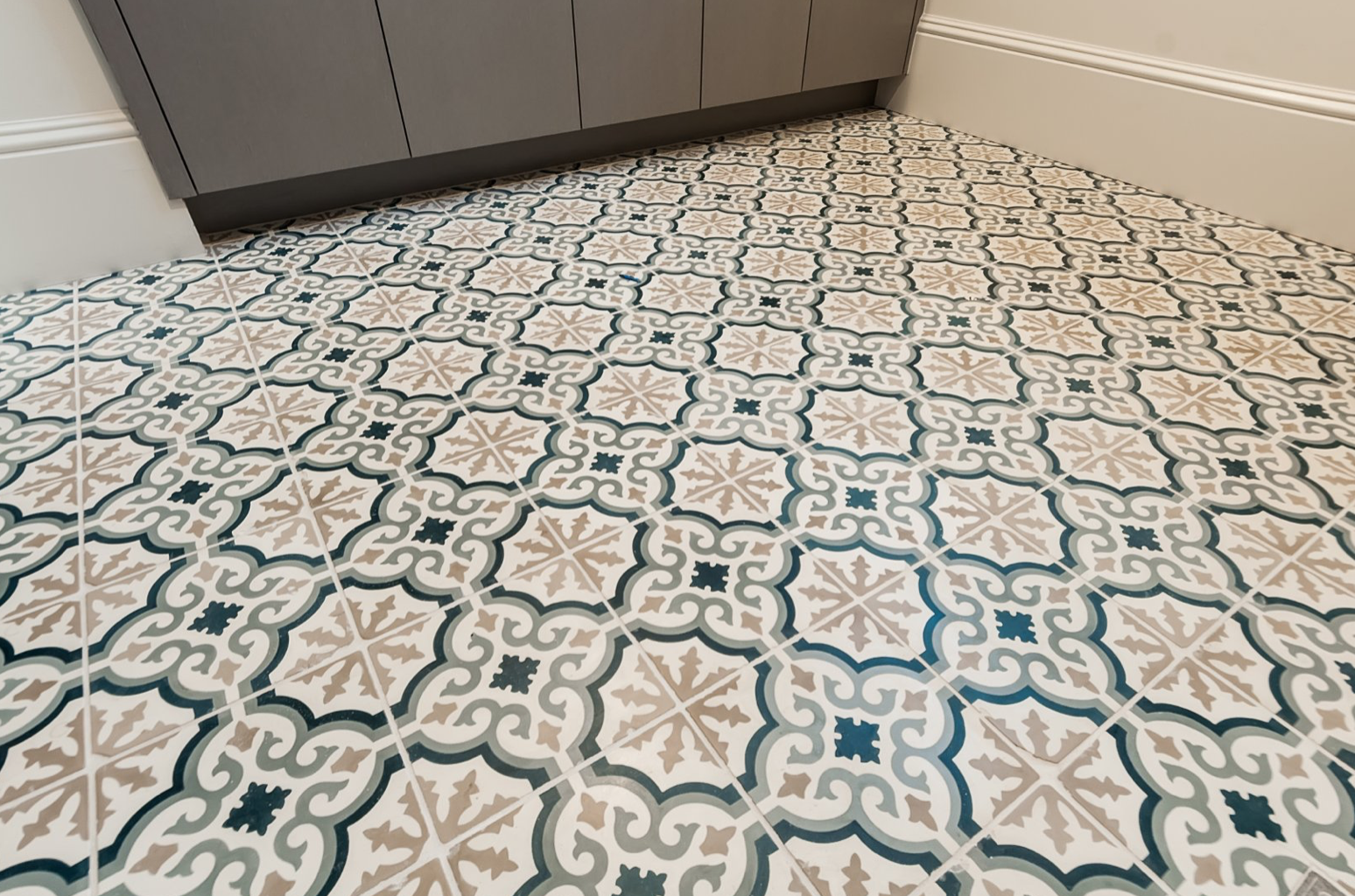 Let there Be Light in Your Bathroom
Light is one of the easiest ways to increase safety in any space in which it's a concern. Non-glare front-facing (rather than overhead) task lighting on either side of a vanity and overhead skylight windows are great ways to increase brightness in a focused and natural way in your bathroom.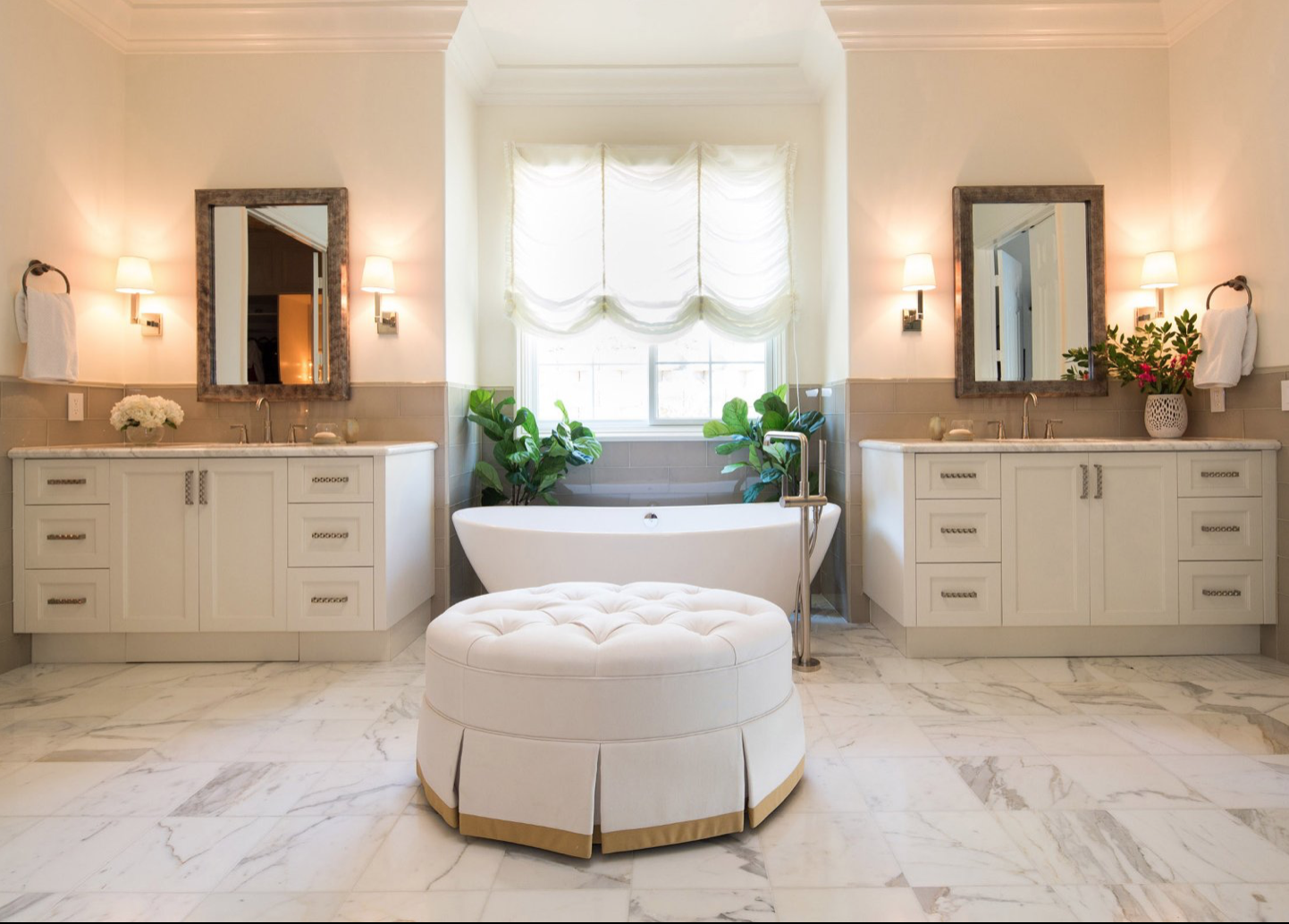 Separate Shower in Your Bathroom
Install a separate shower from the bathtub, or forego the tub altogether (how often are you really using it?). Walk-In Showers without elevation are also a great idea. Any time you can eliminate steps, the safer your space will be.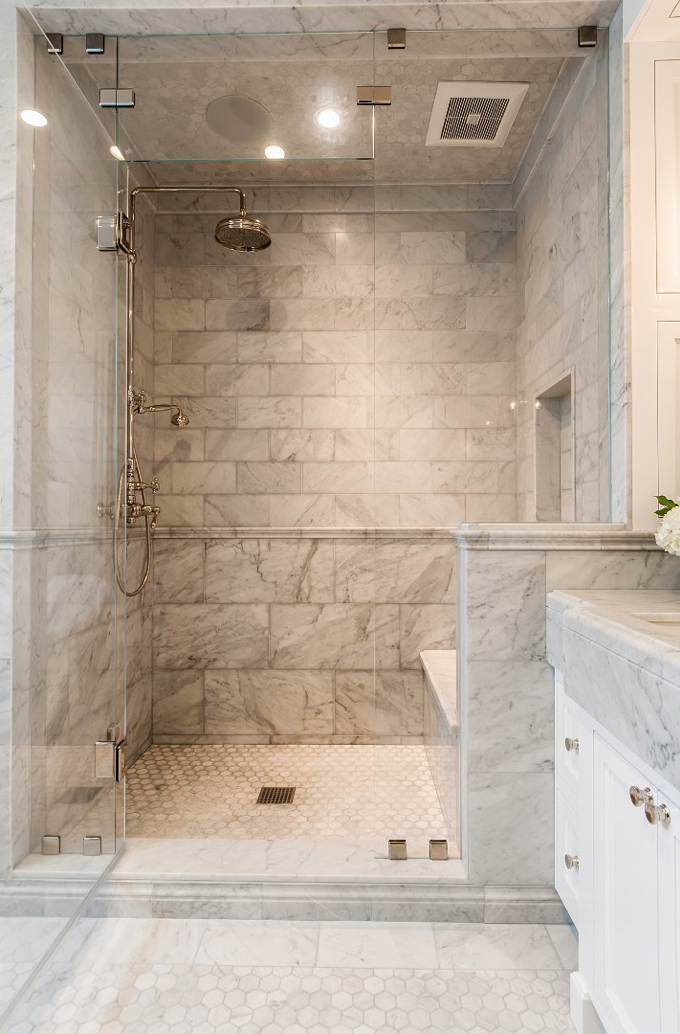 Softer & Filtered Water Faucets
Beyond the cosmetic benefits of installing a water filter on your shower head, it's necessary for filtering out bacteria that is likely to become trapped in the shower head and then transferred to your hair and skin. They're also especially helpful if your water supply carries larger amounts of chlorine.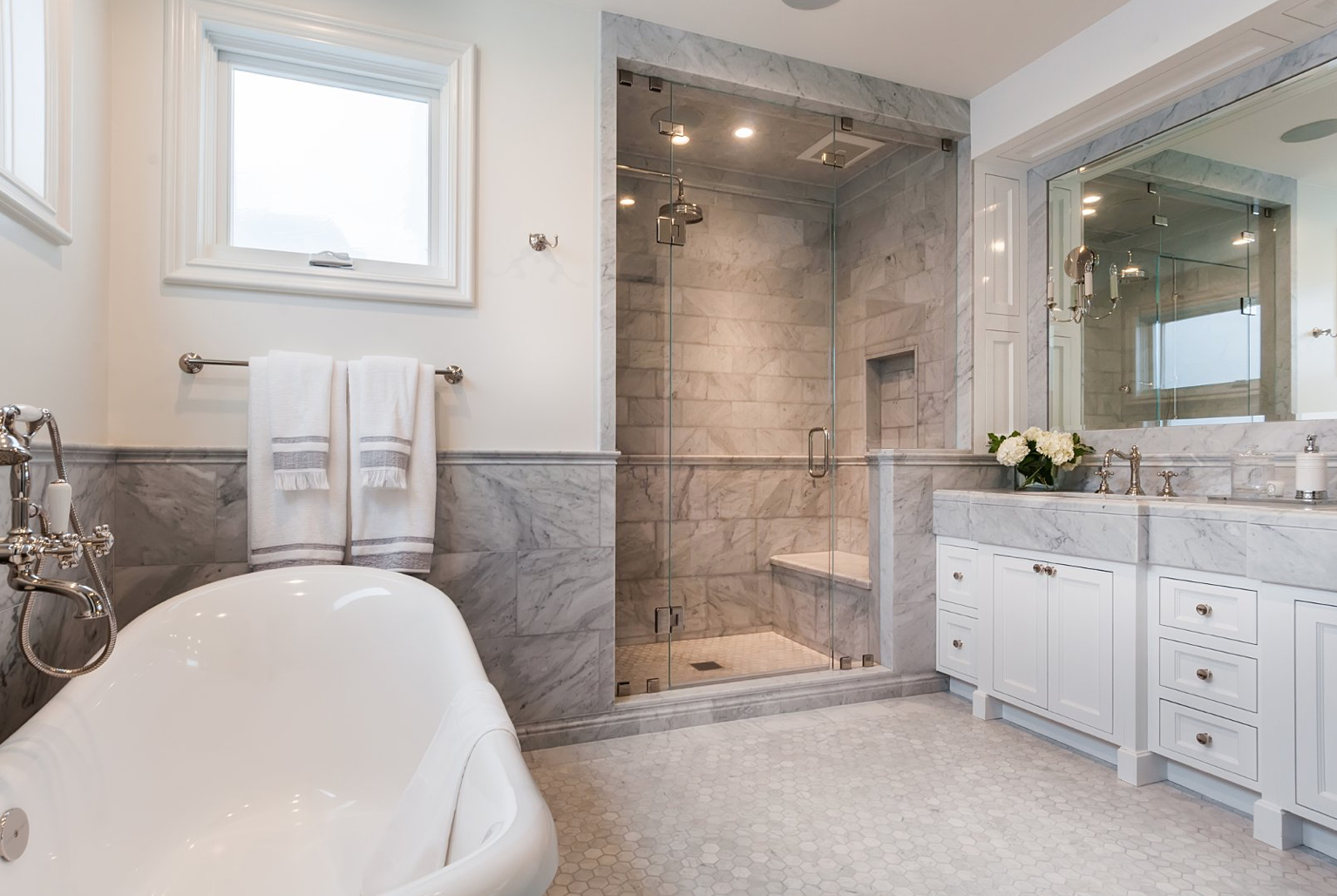 Door Safety in Bathrooms
Install outward swinging or sliding doors and ideally hardware that can be unlocked from both sides. These are all ways which allow for easier access in the case of an emergency.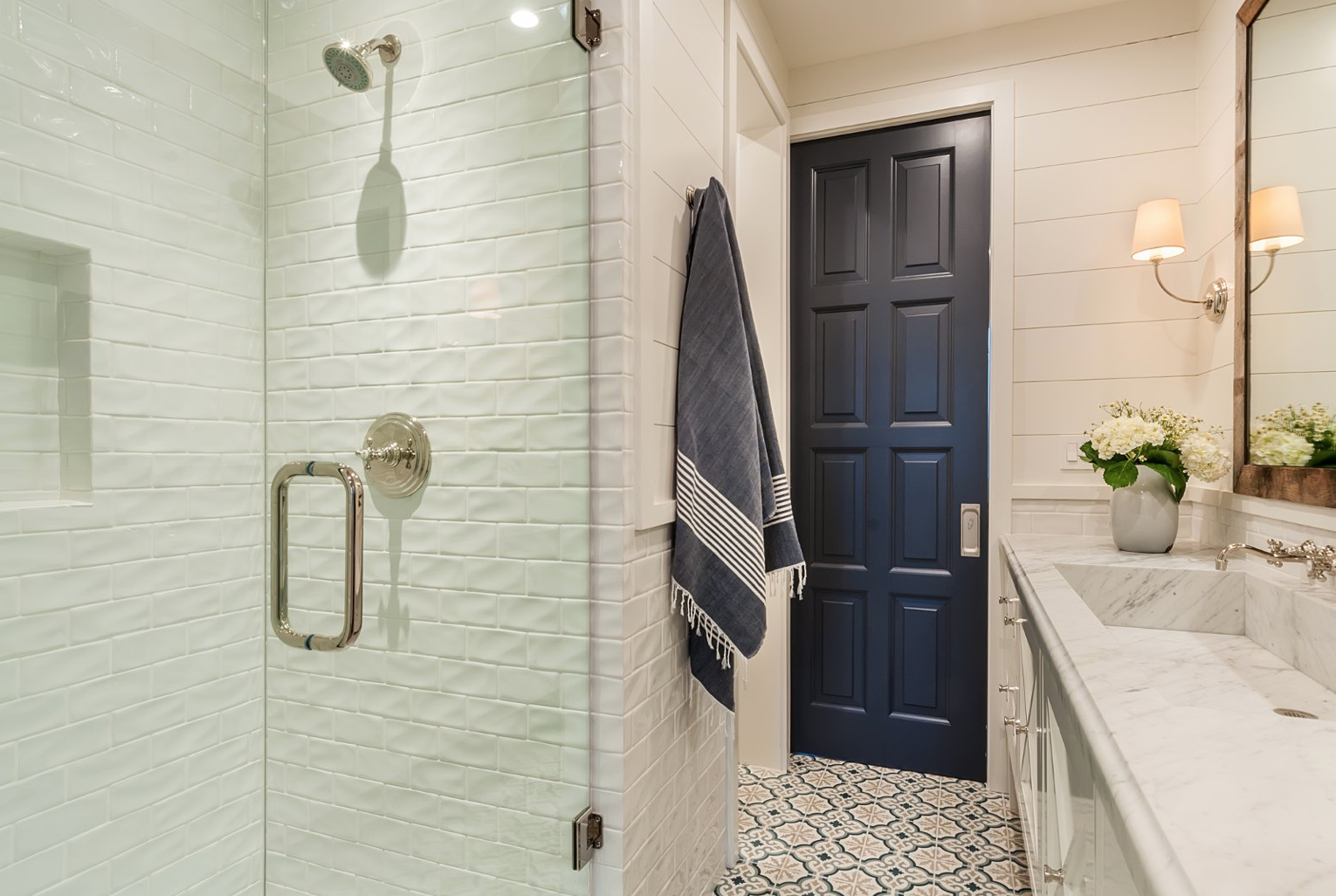 Grab Bars
When we think of grab bars, we often think of incredibly bland, industrial designed spaces, but there are plenty of ways to integrate grab bars for safety that don't sacrifice style.