One of our last installments of Architecture Tourism, covered the beautiful beachy architecture of Key West, Florida. This week we're looking at the nuances of the architecture in another Southern City, Charleston, South Carolina and its surrounding beach towns. One of the major differences is the population and accessibility — Key West is far more remote, whereas Charleston has always been incredibly accessible. It's the South's busiest port city, at one point in time, counting itself as the nation's wealthiest major city. In addition to the laid back, bungalows, you find opulent metropolitan architecture, both new and old.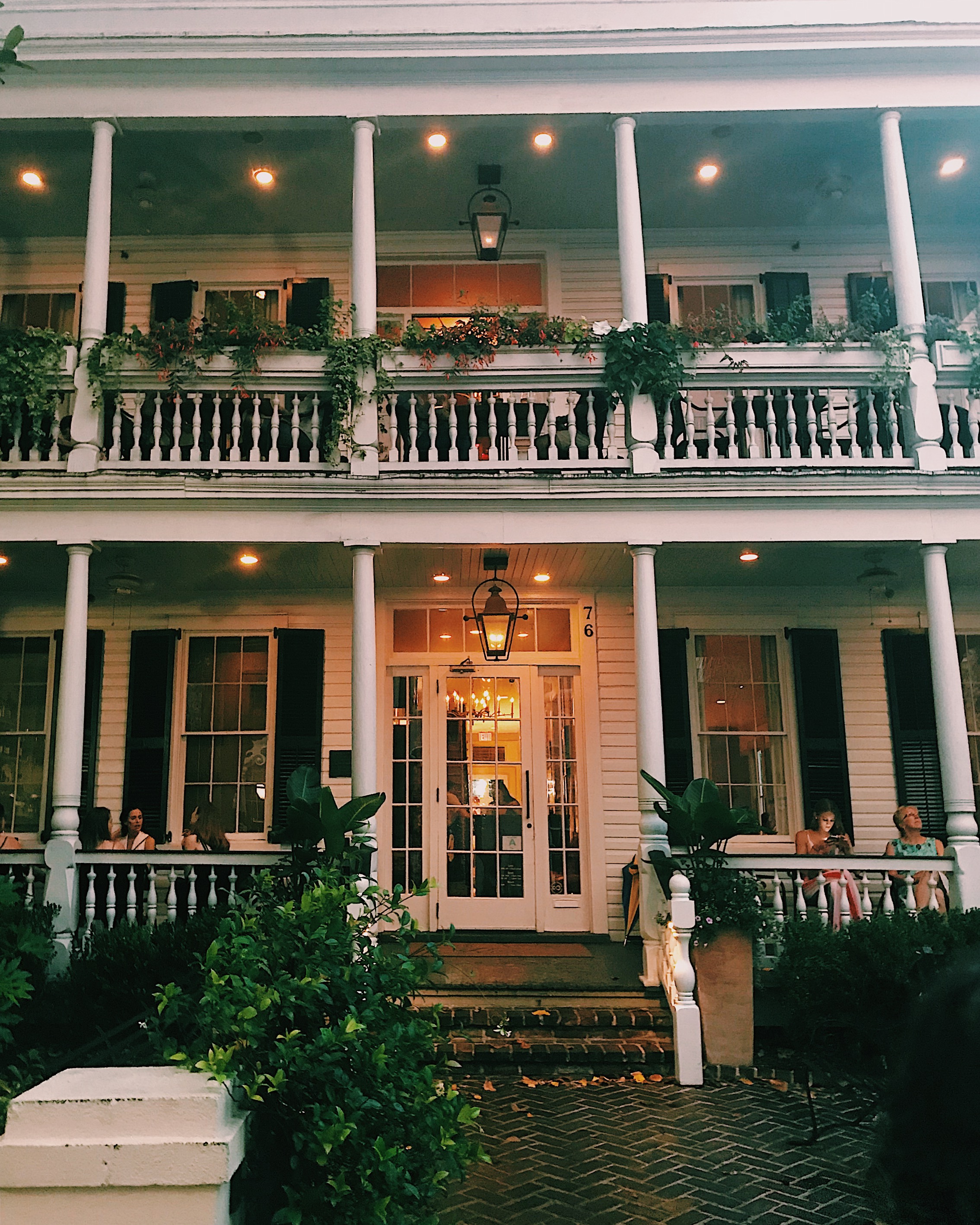 Colorful Carriage Houses and Charming Row Houses
Understated in scale, single houses in historic Charleston often have multi-storied piazzas and shuttered windows. And they certainly do not shy away from color! The entire city is awash in a saturated palette, contrasted by a liberal use of red brick and palm fronds.
Architectural details used to convey a message of power and wealth are the intricate stonework and iron. The city is incredibly walkable to tourists, many buildings separated from the walking retail districts by wrought iron fences, another distinguishable feature of elegant southern 20th century architecture. Inside, you're likely to find custom millwork, wood-paneled walls, crown moulding and original ceiling medallions.
Charleston: The 'Holy City'
Charleston is often known as 'Holy City,' for its notable abundance of places of worship. These Colonial churches have a dominant, imposing presence and are ornate in design. Cathedral steeples pierce the Charleston skyline and church culture is still incredibly pervasive throughout the city today. This photo is inside a church converted into a restaurant downtown: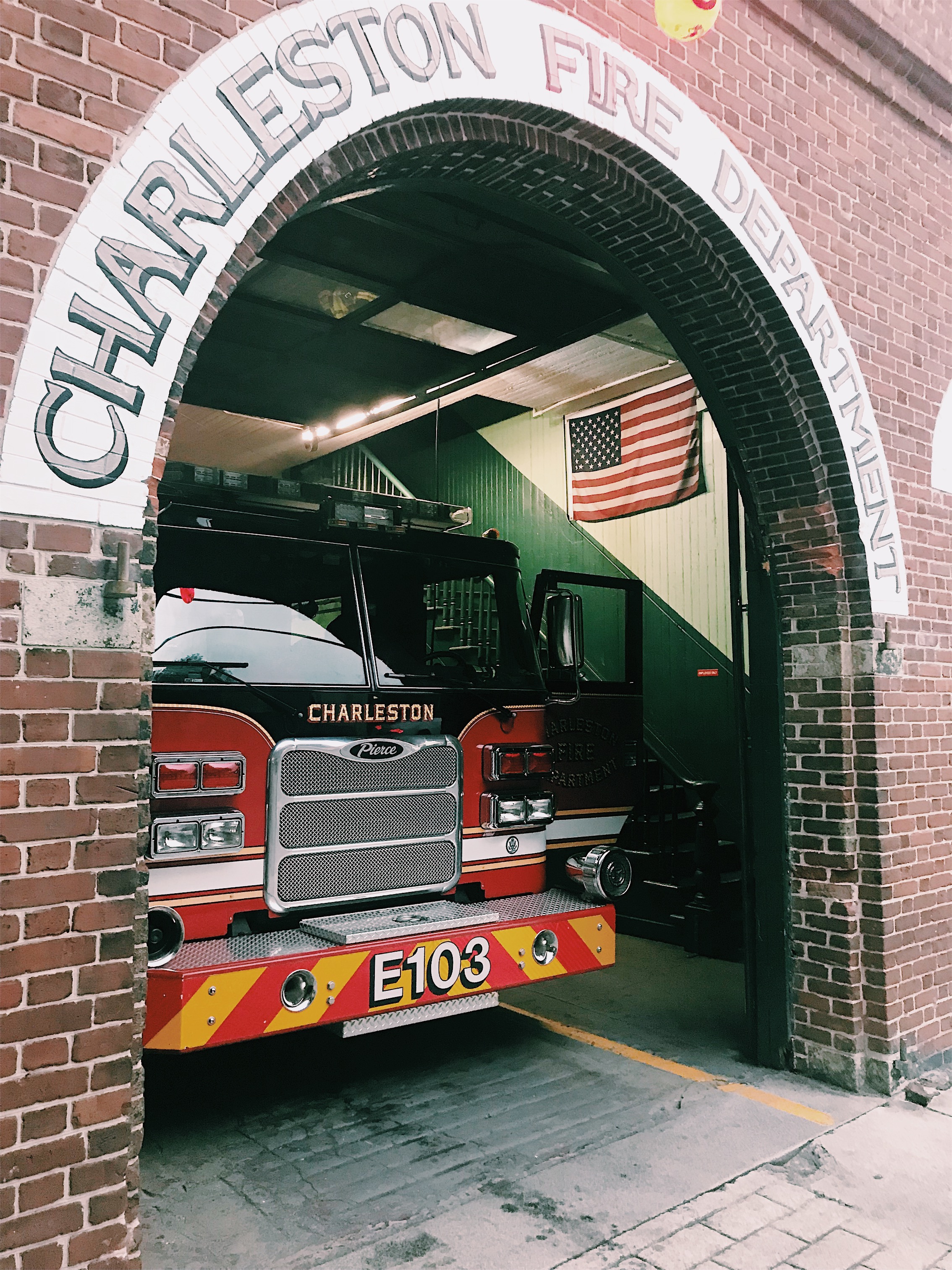 South Carolina Beach Towns: Docks, Piers, and Storm-Proofing
The city and its surrounding beach towns boasts incredible contrast of various waterfront. You have both oceanfront and marshfront homes. Around Folly Beach, you have colorful beach homes situated atop piers to prevent flooding in times of high tide. Many of the homes are actually situated up high and far off the actual beach and have long boat docks.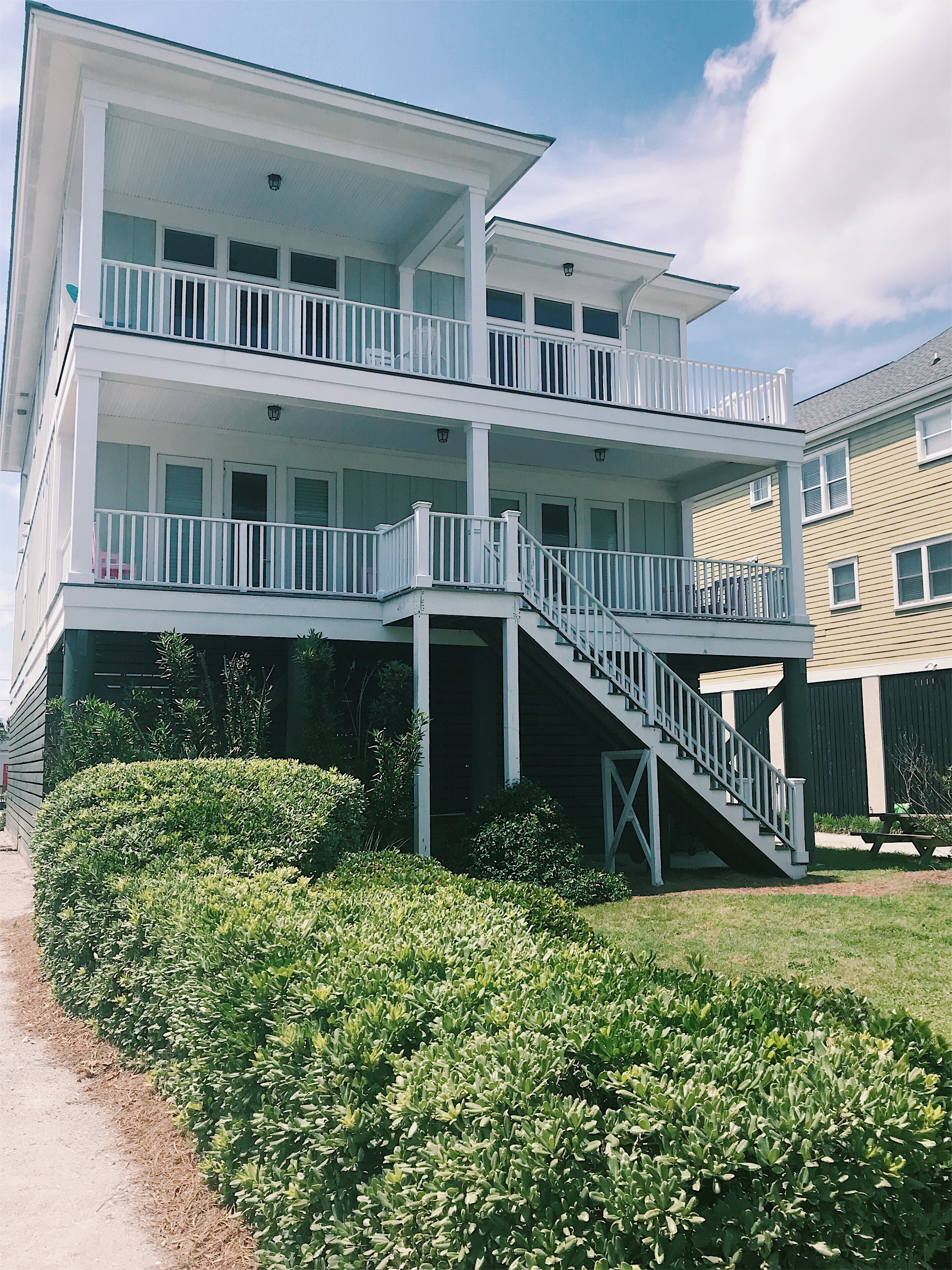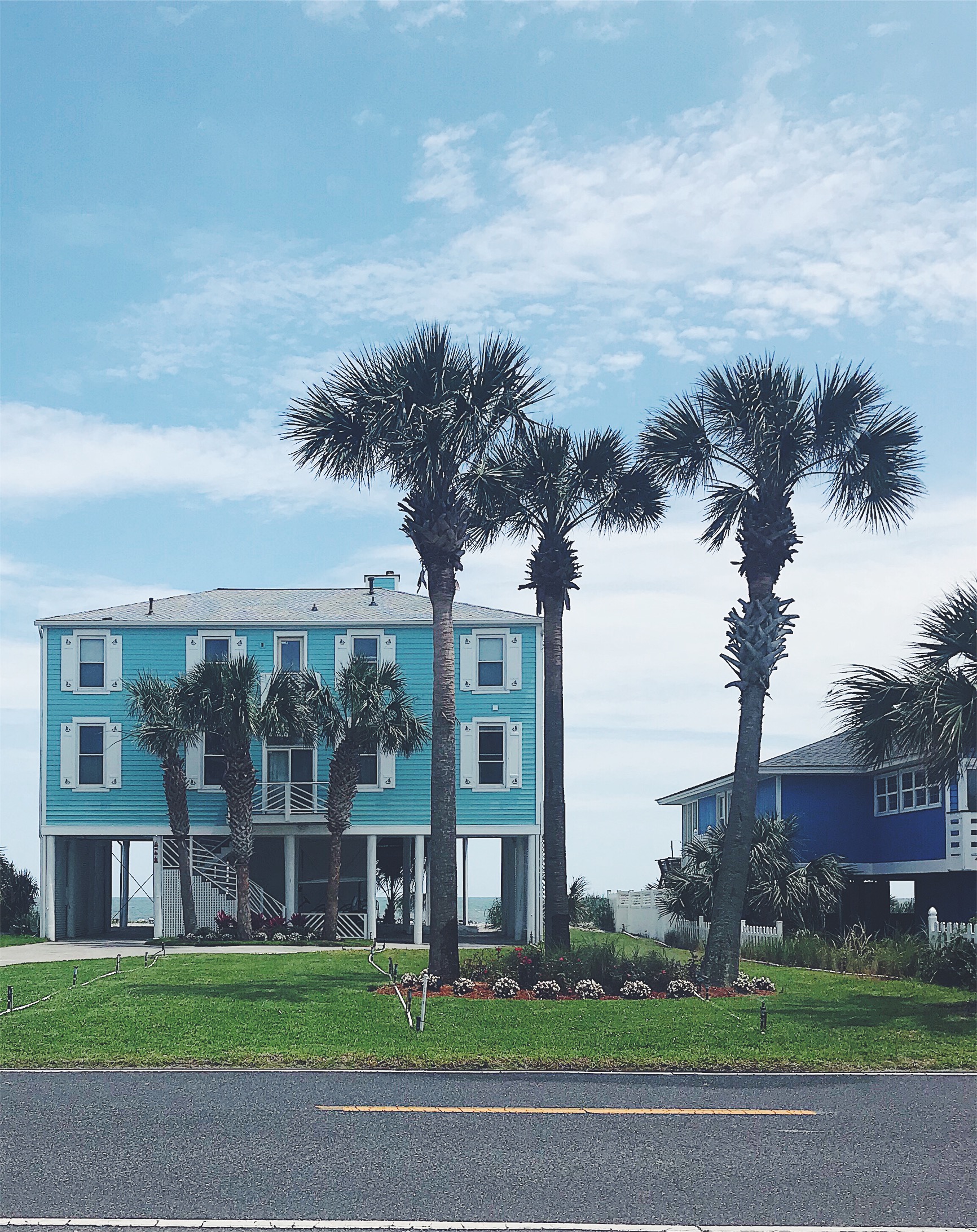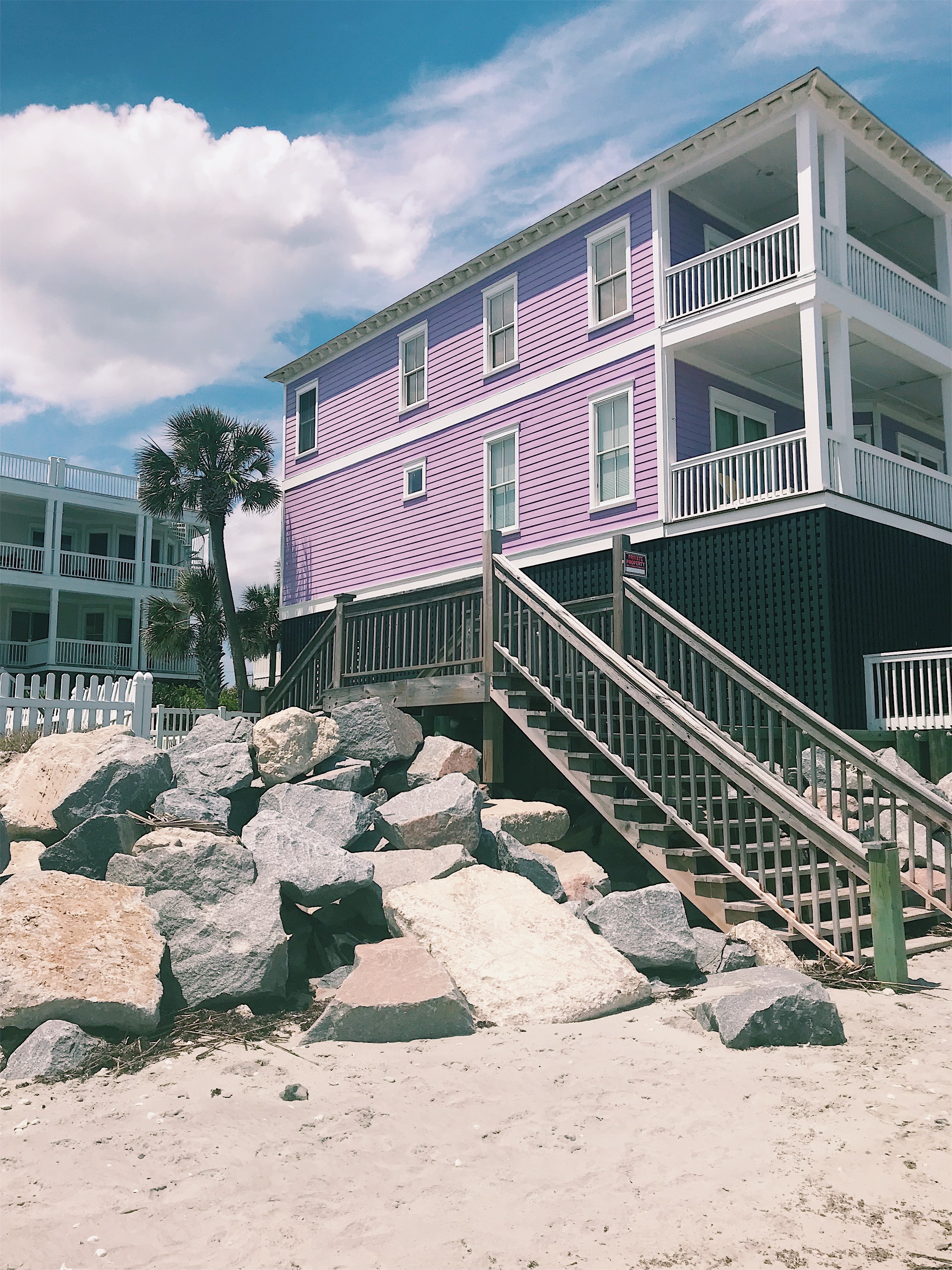 Others you'll find are lower to the ground and closer to the water if they overlook marshland, rather than the ocean. Residents take advantage of the relaxing scenery with an emphasis on indoor-outdoor design: porch swings, rocking chairs, screening-in sun rooms, perfect for sippin' sweet tea!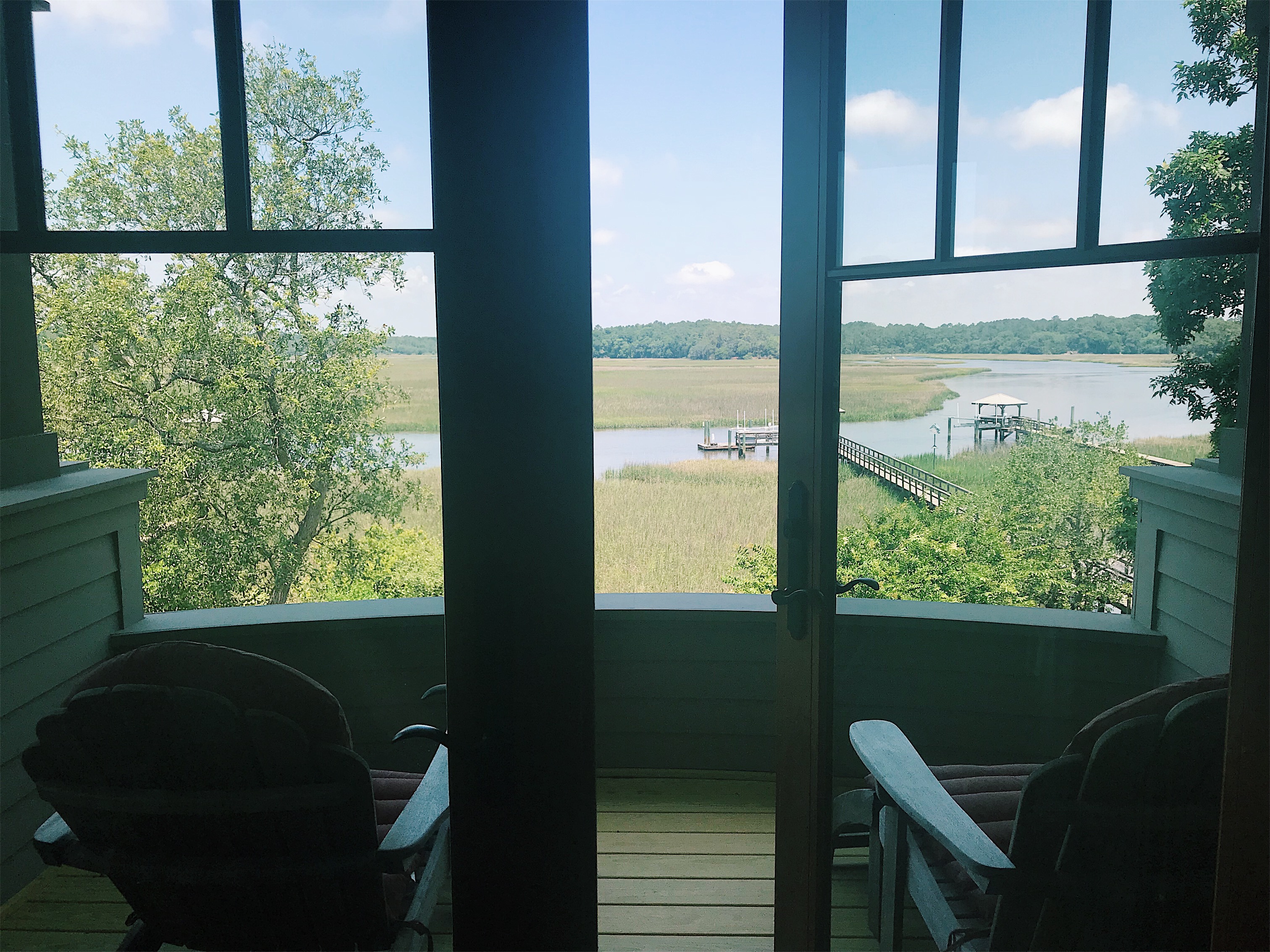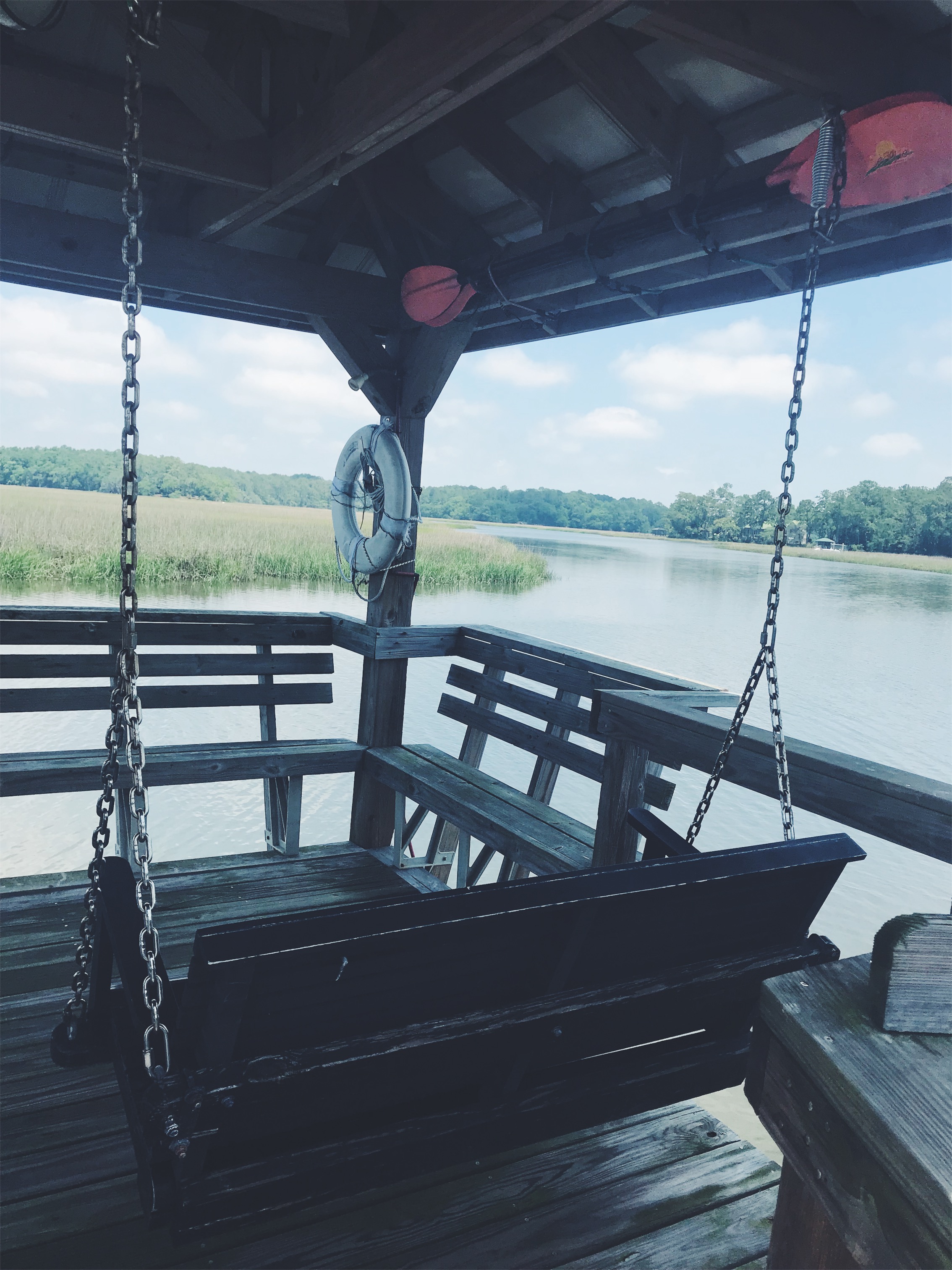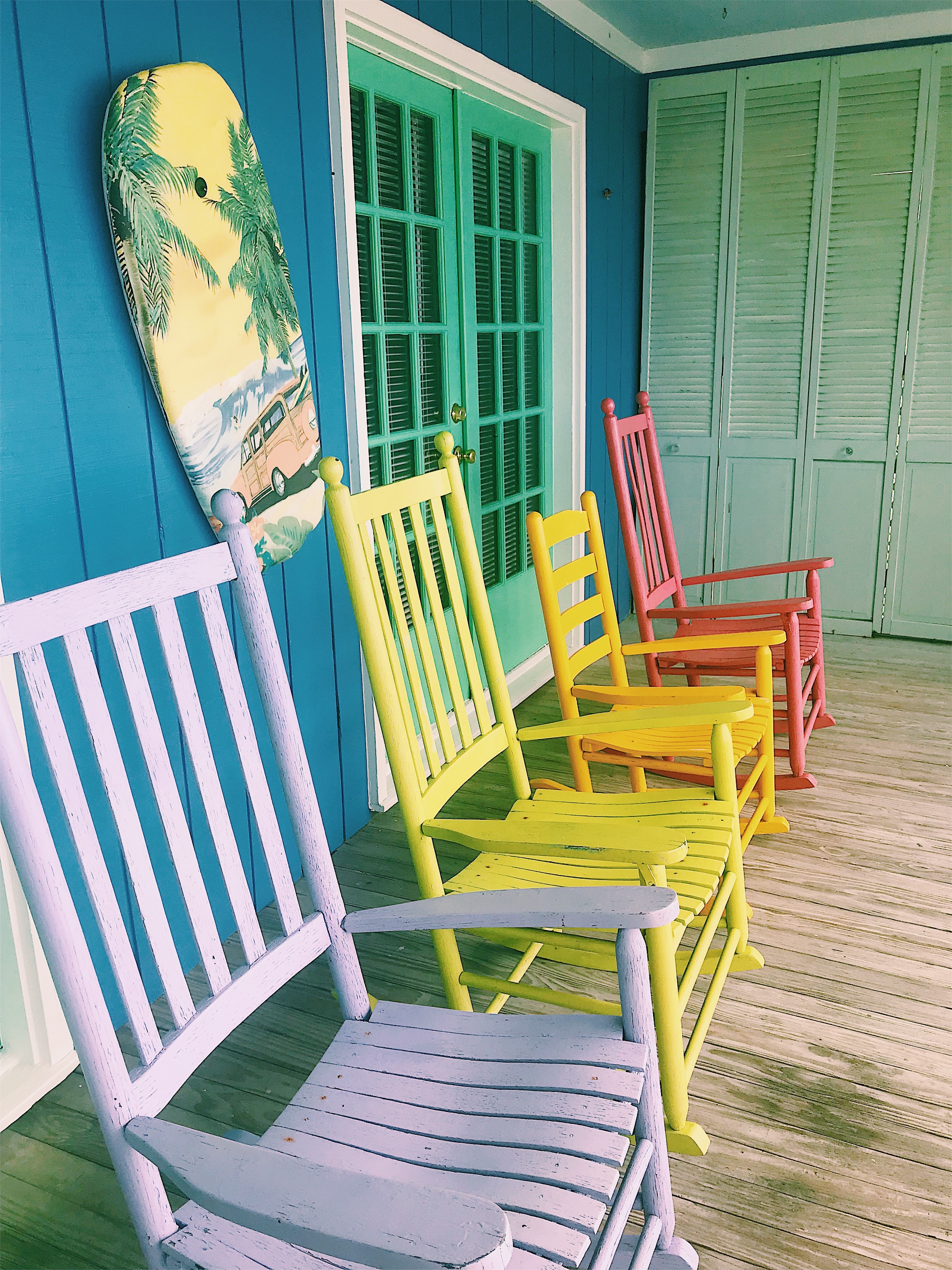 Edisto is a smaller beach town outside Charleston with a completely different architectural style altogether. These homes aren't as elevated off the ground, topping off around 40' and they're awash in a much more muted palette. It's quieter here and along the march you'll find gorgeous custom estates.
Custom Waterfront Estates
Since you're about 10 minutes from most stores or restaurants in Edisto, as the island has strict commercial zoning codes as well, some of these homes have everything you'd need to bunker down for a few days so you wouldn't have to leave and ample outdoor space so you never get stir crazy.