Lamps Plus recently appointed five new design superstars as their brand influencers and they're helping make designer style more accessible than ever. Here are the biggest lighting trends they say are here to stay!
1 Midcentury Modern Lighting
The mid century modern home decor trend is still going strong, especially when it comes to lighting! That's because few other eras have created as gorgeous and iconic sculptural objects of light fixtures.
2 Farmhouse Lighting
Farmhouse home decor is another trend popularized on the national stage by Magnolia Home that is still going strong. One of the things that's so awesome about the farmhouse style is the flexibility to move within it.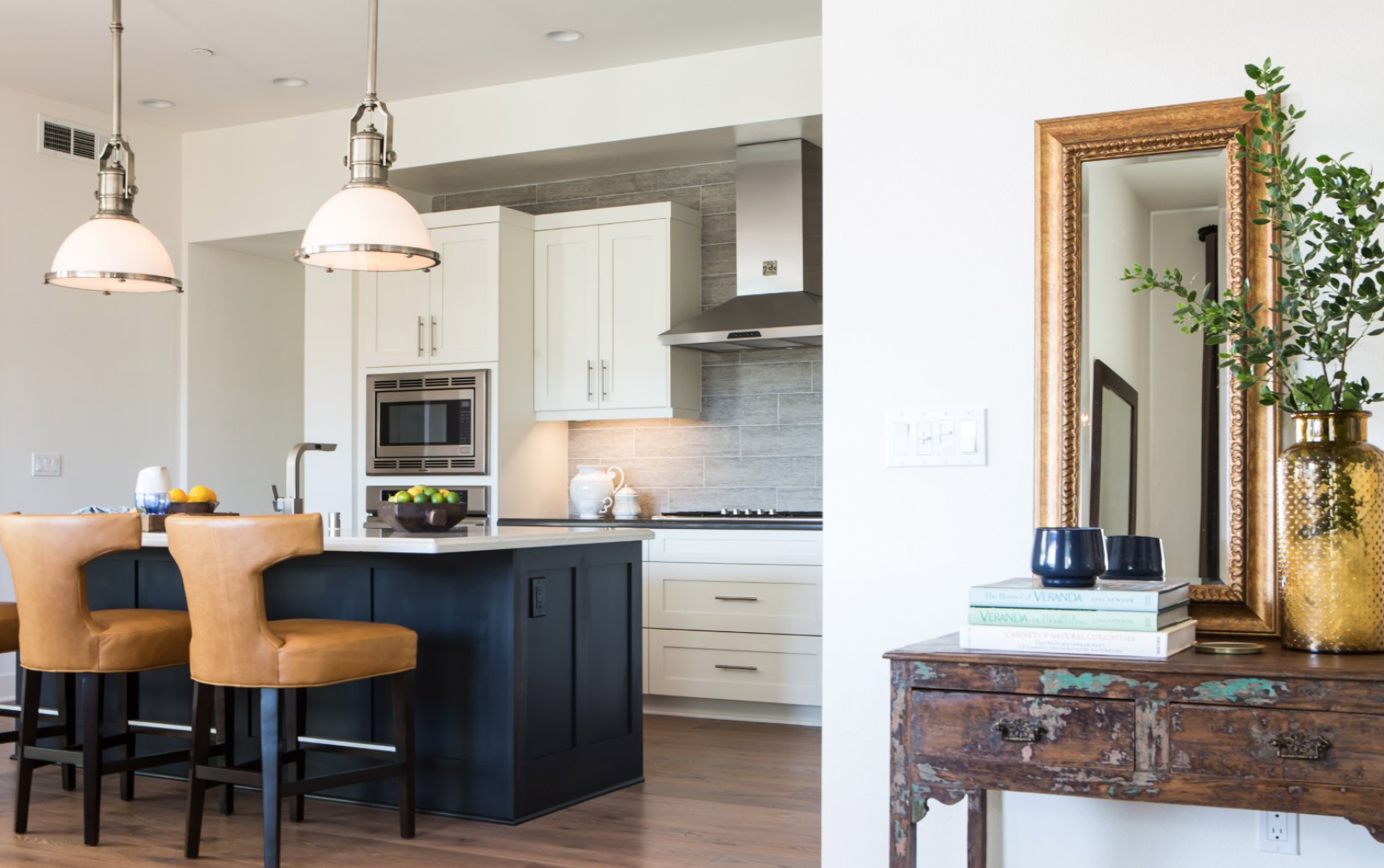 Unlike any other design trend, you and I may conjure very different images when I say 'farmhouse style.' I may think of a coastal farmhouse going (arguably) overboard with the shiplap walls, or one with industrial accents throughout: better yet, you may have a more traditional image in mind: Barn doors and feminine chandeliers. The easiest way to bring in that industrial aesthetic to give your farmhouse a bit of edge is with wrought iron, industrial chandeliers or pendants.
3 Outdoor Lighting
Outdoor lighting is one of our favorites because it marries indoors and out, material with nature in a way that no other element of designing for the outdoors does: It spotlights pathways, highlights the surroundings and can make a property look entirely different day and night.
4 Big, Bold Chandeliers
Put one in every room! Trust us — we promise it'll instantly elevate any space. But we're specifically seeing very large, traditional or modern statement chandeliers in the dining rooms and as always, entry ways (that's not going anywhere anytime soon).
5 Colorful Lighting
Lighting is an incredibly exciting way to take a bold color 'risk' when designing your space– both the lamp shade and with the bulb color. Every design trade show recently has been showcasing a lot of customizable, color changing bulbs for entertaining spaces, outdoors, and in showers.
Shop the Post
Pottery-Inspired Lighting
Ceramic and textured lamp bases are very in right now. We've seen them everywhere from West Elm to Lamps Plus. They bring a handicraft, global perspective to a space: They look great on bedside tables, and are great for warming up a den or family room.
Unexpected Accent Lighting
Small accent lighting is popping up in styled bookshelves and in closets or in entry ways. This gives the space a very 'designer' finished and pulled together look and works in any style home.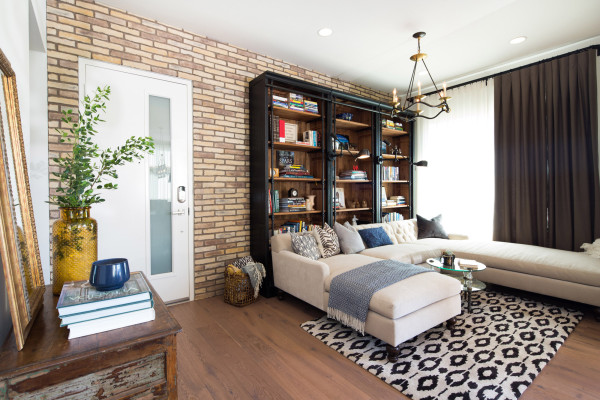 Earthy Lighting
Woven rattan is very trendy right now. You'll see it often in coastal, commercial spaces and in boho chic Venice Beach bungalows alike.
Starburst Lights
This one requires very little explanation and is partially an extension of the mid century modern trend, but we figured it's popular enough on its own that it deserves its own mention: Starburst pendants are a great way to get playful with finishes and add a touch of glamour.
Emphasis on Romance
Bedrooms, dining rooms, and outdoor spaces all benefit from some moody, romantic lighting. Add romance with branches, floral-inspired lighting, lace, chandeliers, and low-level lighting on dimmers.