How to Choose a Kitchen Layout
Sometimes how you layout your kitchen is going to be pre-determined by the structure of your home; however, if you are starting from scratch, plan on knocking down or moving around walls, or just generally have more flexibility, this guide is for you. Know all your options for kitchen layouts so you can optimize the flow of the space:
One-Wall Kitchens
One-wall kitchens are incredibly modern and clean. They're commonly found in lofts or office buildings or other urban spaces. They look particularly sleek when styled with trendy industrial chic lighting over the island. The appliances you choose to include in a one-walled kitchen are going to be especially important, because they will be very much on display.
Galley/Walk-Through Kitchens
The galley or walk-through kitchen are meant to maximize utility in small or slender spaces like apartments and condos, and are characterized by having two long countertops facing one another, often without an island.
Peninsula Kitchen Layouts
Peninsula kitchens are common in smaller spaces like condos and apartments. Characterized by its two walls of cabinets and appliances and a connected half- island type of countertop, the peninsula layout allows for the convenience of a countertop that serves similarly to an island in a space that may not have the proper clearance for a proper island.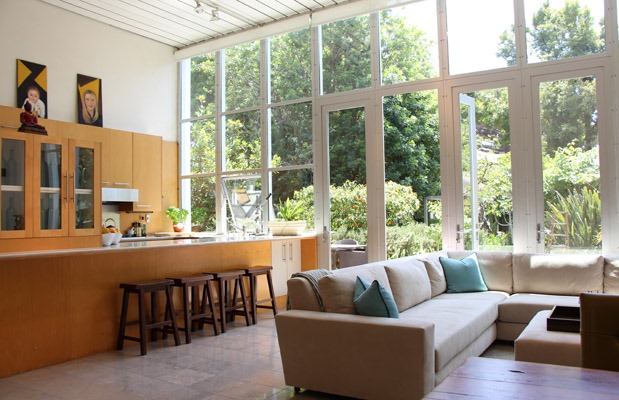 Smart Gadgets for Your New High-Tech Kitchen
L-Shape & Horseshoe Kitchens
L-Shaped and horseshoe kitchens are common in the 'burbs. Characterized by having two or three walls lined with cabinets, this is likely the kitchen layout you have in mind if you're picturing something more traditional.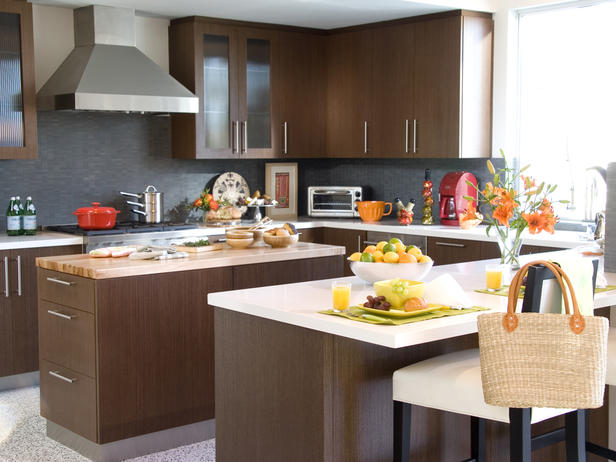 More Thoughts on Kitchen Layouts (Specifically Kitchen Islands!)
Common knowledge would have you believe you need a kitchen island–that may or may not be so. But if you do op't for an island, perhaps there's a space underneath for a warming drawer or microwave. Working with a designer or contractor can help you think about your kitchen in a way you never have before.

Premium Kitchen Features & Appliances
Picking out your appliances, both big and small, shouldn't be an afterthought of the design and layout of your kitchen. We can't stress enough how important it is to make these decisions together, especially since you'll be investing so much in your kitchen remodel. The more synced up these design decisions are, the happier and healthier you'll be in your home.